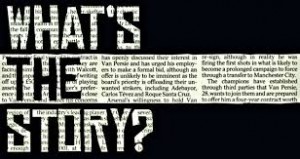 If you are searching for understanding about what narrative inquiry is, here are some starting points.
There are a number of journals that focus exclusively on narrative analysis/inquiry and so you might want to browse the tables of contents of various issues. There are many more journals (qualitative research focused and topical) that publish narrative analyses, but these will give you a quick entry into the methodology.
Narrative and Conflict: Explorations in Theory and Practice
Narrative Inquiry in Bioethics: A Journal of Qualitative Research
Narrative Inquiry
Narrative
Narrative Works: Issues, Investigations & Interventions
Storyworlds: A Journal of Narrative Studies
Journal of Narrative Politics
Here also is a short list of published narrative analysis studies… these are not necessarily exemplary, but they are in different fields, use different kinds of data, and different kinds of analysis. Look at a few (not necessarily for a close reading) to get a better sense of what narrative inquiry looks like. Note that most of these articles are not published in the journals listed above, there are many many journals that publish narrative studies.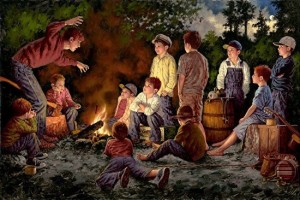 A SAMPLE OF NARRATIVE STUDIES
Bareiss, W. (2015). Adolescent Daughters and Ritual Abjection: Narrative Analysis of Self-Injury in Four US Films. Journal of Medical Humanities.
Boje, D.M. (1991). The Storytelling Organization: A Study of Story Performance in an Office-supply Firm. Administrative Science Quarterly 36:106-126.
Brewer, T. J. & deMarrais, K. (2015). Teacher for America counter-narratives: Alumni speak up and speak out. Peter Lang.
Connelly, F. M., & Clandinin, D. J. (1999). Shaping a professional identity: Stories of educational practice. New York, NY: Teachers College Press.
Dean, R.G. (1995). Stories of AIDS: The Use of Narrative as an Approach to Understanding in an AIDS Support Group. Clinical Social Work Journal 23(3), 287-304.
Elliott, H., Squire, C., &  O'Connell, R. (2017). Narratives of normativity and permissible transgression: Mothers' blogs about mothering, family and food in resource-constrained times. Forum: Qualitative Social Research, 18(1).
Freeman, M., Mathison, S. & Wilcox, K. (2006) "I hear when. I don't hear what:" Performing parental dialogues on high stakes testing. Cultural Studies « Critical Methodologies. 6(4).
Frank, A. K. (2016). What is the story with sustainability? A narrative analysis of diverse and contested understandings. Journal of Environmental Studies and Science, 1 – 14.
Gautreaux M. & Delgado, S. (2016). Portrait of a Teach for All (TFA) teacher: Media narratives of the universal TFA teacher in 12 countries. EEPA, 24, 110. http://dx.doi.org/10.14507/epaa.24.2149
Hamilton, H. (2008). Narrative as Snapshot: Glimpses into the Past in Alzheimer's Discourse. Narrative Inquiry 18(1), 53-82.
Hoecker, R. (2014). Visual narrative and trauma recovery. Narrative Inquiry, 24(2), 259-280.
Langellier, K. (2001). 'You're Marked': Breast Cancer, Tattoo and the Narrative Performance of Identity. In Narrative and Identity: Studies in Autobiography, Self, and Culture, edited by J. Brockmeier and D. Carbaugh. Amsterdam and Philadelphia: John Benjamins.
Minde, J. (2015). Exploring the Nature of Narrative Analysis in Maps: the Case Study of the Georgia-South Ossetia Conflict. Narrative and Conflict: Explorations in Theory and Practice, 2(1), 19-33.
Mumby, D.K. 1993. Narrative and Social Control: Critical Perspectives. Newbury Park: Sage.
Ochs, E., R. Smith, and C. Taylor. (1989). Dinner Narratives as Detective Stories. Cultural Dynamics 2:238-257.
Page, R., Harper, R. & Frobenius, M. (2013). From small stories to networked narrative: The evolution of personal narratives in Facebook status updates. Narrative Inquiry, 23(1), 192-213).
Riessman, C.K. (2000). Stigma and Everyday Resistance Practices: Childless Women in South India. Gender & Society 14(1):111-135.
Sparkes, A. (1996). The fatal flaw: A narrative of the fragile body-self. Qualitative Inquiry, 2(4), 463-494.
Winkel, G. (2014). When the pendulum doesn't find its center: Environmental narratives, strategies, and forest policy change in the US Pacific Northwest. Global Environmental Change, 27, 84-95.