How can I set a daily routine that allows me to feel and live better? The answer is M.E.S.S, a friendly reminder that we should routinely meditate, exercise, snack, and sleep.
MEDITATE: Meditation is an effective way to relax, relieve stress, and promote your personal well-being. It can include things such as relaxed yoga, personal reflection, prayer, and many other forms. Some practical times for meditation include:
Beginning of the day:
Prepare you for the upcoming events of the day
Allow you to focus on what is important
Re-align your thoughts with your purpose
End of the day:
Allow you to positively reflect on the events of the day
Rid your mind of stressful thoughts
Prepare your mind and body for a rejuvenating sleep
EXERCISE: The importance of exercise is old news. As stated by John F. Kennedy, "physical fitness is not only one of the most important keys to a healthy body, it is the basis of dynamic and creative intellectual activity." With this in mind, we are most concerned about where, when, and how to exercise.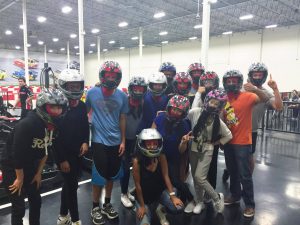 Where? Any location that fits your needs. If you have an open space in your house, a local gym, or a nearby field, then those are all great places to stay active. I would strongly recommend going outside where the locations and opportunities are endless.
When? Consistently. Add "exercise" to your daily agenda and stick to it. For me, I work out in the mornings. This helps me to feel vigilant all day and prevents me from fidgeting uncontrollably during long meetings.
How? Exercising can take many forms. My advice is to do something that you enjoy. Playing sports, walking your dog, hiking, and working out are all great ways to stay active. Exercise should not be a chore, it should be a time that you look forward to each day!
SNACK: Eating a healthy and consistent diet will make you feel physically better and enhance your mental awareness. Try to put emphasis on eating progressively throughout a day rather than sticking to 3 large meals. Fruit smoothies, vegetables, hard-boiled eggs, and nut-mix are all great snacks to munch on throughout the day. And remember to stay hydrated to keep your mind vigilant throughout the workday!
SLEEP: Set a consistent sleep routine and stick to it. It is most important that you wake up at the same time each day (although going to bed at the same time is beneficial, this is not as important). Different people require different amounts of sleep, but 7-8 hours is safe for most people. Furthermore, don't be afraid to nap. A 10-20 minute power nap is a great way to increase mental alertness and feel energized without the need for coffee.
Remember to not be a M.E.S.S. Try to establish a consistent 24-hour routine that incorporates meditation, at least 30 minutes of exercise, proper eating habits, and a sufficient amount of sleep. If you treat your mind and body well then they too will return the favour.
Stay healthy, my friends.
Written by Ben Magnuson, VP Health & Wellness '17