Thanks very much to Kevin Amboe for presenting, and Chantrell Creek Elementary for hosting, our first TC/SA Personalized Learning and TEchnology Workshop session for 2013/2014 (Oct. 10). We discussed the intricacies and potential of exploring Digital Citizenship and Blogging with students in the classroom. The powerful opportunities afforded through blogging come with certain responsibilities and we, as teachers, need to educate ourselves and our students.
Kevin Amboe's Presentation slides:  http://bit.ly/1echZcC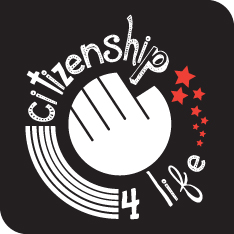 Some resources for teaching digital citizenship in your class:     Common Sense Media   
http://digitalcitizenship.net/
An excellent 'sequence' of instruction for Digi Citizenship and Safety
Surrey School District's 'Walled Garden' Resources Pages (which include forms needed for Surrey Teachers) https://www.surreyschools.ca/sites/rbjtqbta5n/Pages/default.aspx
And some resources to learn more about Digital Citizenship and your Digital Tattoo

Kevin Amboe's Digital Tattoo Link
UBC's presentation: http://digitaltattoo.ubc.ca/
Manage your own 'digital image':
Image courtesy of Rose Robinson under creative commons sharealike license.