TIPSlab pursues projects on all topics relating in transportation, infrastructure, and most importantly the impact of such issues on people and society. Check out our projects below or learn more about our RESEARCH AREAS.
---

AUTONOMOUS VEHICLES AND URBAN FORM
This project looks at what the implications of self driving cars and control networks are on urban form and infrastructure.
---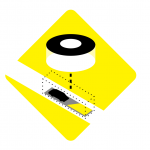 TRANSITIONING INTO NEW MOBILITY – FUTURE CURB SPACE DESIGN
The research looks at the transition into new mobility in a strategic phased approach incorporating the virtual and physical realms in the design process. Innovative curb space redesign is explored as a building block of a city-wide Urban Mobility Hub Network.
---
MOBILITY AS A SERVICE
This project uses UBC as a model to use technology to seamlessly access transportation routes and schedules to tray and remove the stigma around public transportation for the lower mainland of British Columbia.
---

HYDROGEN STATION
---
LINKING RENEWABLE ENERGY TO ELECTRIC VEHICLE CHARGING
This research looks at what is necessary to link alternative energies such as wind, solar, and smaller run-of-river to Electric Vehicle (EV) charging.
---

DESIGN GUIDELINES FOR BC CHARGING STATIONS
What is an Electric Vehicle Charging station? Where is it and how does it work? What does it look like? This research provided guidelines for the Province and everyone involved in installing stations to set the standards for BC, giving definition to this new form of transportation infrastructure.
---
EV FAST CHARGING PLANNING FRAMEWORK
The introduction of a new infrastructure to an existing infrastructural fabric is an exciting and challenging exercise.
---
SITING OF EV FAST CHARGING STATIONS IN BC
This research helps BC Hydro, the Province, and stakeholders best site their Fast Charging Stations in BC.
---
SITING OF EV LEVEL 2 STATIONS IN BC
This research helps municipality and stakeholders best site their Level 2 stations.
---
PARKADES OF THE FUTURE
What is the future of parkades? They need to intensify and densify, serving both social and environmental roles as well as integrating with advanced transportation networks.
---

ROBO-BRIDGE
ROBObridge is a speculative response to the contested water crossing: a robotic bridge.
---

VISUALIZING INFRASTRUCTURE
Visualizing infrastructure changes is difficult for the general public and often for decision makers in the government.
---