TIPSlab generates research for government and industry on the design of future public infrastructure and its implications. TIPS is an interdisciplinary research group with a mandate to develop innovative, socially and ecologically significant approaches to the design of transportation systems & infrastructure. Working with emerging design methodologies that integrate the latest technologies, TIPS applies architectural design thinking to the future of infrastructure.
---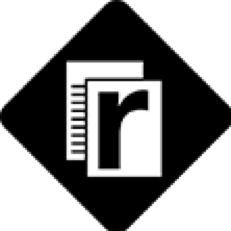 Not only does TIPS facilitate specific design studies, it also act as a broader resource by publishing methodologies, case studies, design guidelines and representative designs online and in print, for public agencies, governments and other universities and institutions to reference.
The lab is a faculty wide initiative within the Faculty of Applied Science at the University of British Columbia. It is based in the School of Architecture and Landscape Architecture and works in collaboration with the Sauder School of Business, the School of Community and Regional Planning and the varied engineering departments.
A collaborative team engaged with current design theories and technology in architecture, landscape architecture, planning and engineering, the lab provides examples of infrastructure design which push current boundaries and speculate on future opportunities.
Further, because TIPS is based within the university, it provides a learning environment for students, preparing them to proactively engage with a rapidly evolving industry.
---
Research Areas
Future Transportation Networks
The future in transportation infrastructure is exciting. Electric cars and other modes of transport will change the landscape and form of the street and may revisit where cars and other transport modes can go in the space of buildings. New infrastructure is required for electric vehicles and this will impact how we function in the city. High speed trains and personal public transport are now entering the realm of viable options.
What are the opportunities and options? How does the city want to see itself in future? How might Vancouver be at the forefront of sustainable transport in the future?
Speculation on future transportation systems, through conceptual drawings, designs, and animations, can open up our minds to possibilities and approaches for the future, causing all of us to think forward and visualize a future that leads the way for other cities.
---
Future Transportation Shaping Urban Form
The design of public space can benefit from incorporating transportation flows (car traffic, light rail traffic, pedestrian traffic, bus traffic, bike traffic, etc.) Flow of people through an area can activate and enhance public space and bring life to an area.
Places where flows interact – such as at light rail and subway stations, other transit hubs, or where multiple greenways meet, for example, can be very powerful places to enhance public space. How can the design of urban fabric and infrastructure be synthesized to benefit both?
This research topic would also encompass challenging issues such as:
How to move large volumes of traffic flows while maintaining healthy public space nearby?
Whether matrix systems of flow might be more effective than a monofunctional large volume corridor?
How to permeate controlled access corridors to ensure flow perpendicular to the traffic corridor is maintained and public space, and thereby property values, benefits?
---
Intensifying Infrastructure
---
Interactive Communication and Mobility
---