2020/2021

Presidential Suite

Sarah Vereschagin  –  President
3rd Year – Accounting & Business Technology Management
Growing up, mental health was never discussed in my family. It wasn't until I got older that I started to realize what a significant role mental health plays in everyone's life. It's a really exciting time to be a part of this club because our generation is driving these positive social changes to break down the stigmas and change the conversation surrounding mental health.
Treasury & Sponsorship Committee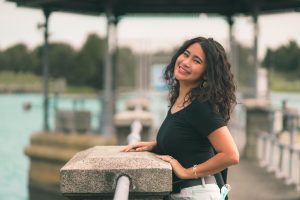 Francesca Chaim  –  VP Finance & Sponsorship Coordinator
4th Year – Psychology
Mental health is important to our well-being at all stages of life and can affect every aspect of it. I believe it is important to maintain good mental health while de-stigmatising mental illness to create a healthy and compassionate environment for all to thrive in. I found that MHAC's goals aligned with mine, so I wanted to play a bigger role in being a part of the movement towards supporting our community and their mental health.
Members
Maggie Chan
BSc. Biology – 3rd Year
Erika Wada
BA. Psychology – 4th Year
Internal & First Year Committee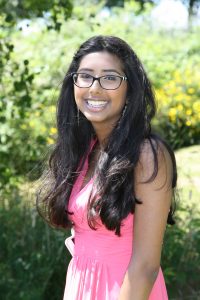 Amara Punia  –  VP Internal
4th Year – Biology
Amara is in her 4th year of her B.SC majoring in Biology. This is her first year with MHAC and she's excited to raise awareness about mental health. She thinks that mental health is just as important as physical health and the stigma around it should be eliminated. She is happy to help out her community and is willing to communicate with anyone in need. She loves spending time with others and doing lots of baking! Amara hopes to become a doctor in the future and will be sure to advocate for her patients mental wellbeing!
Members
Amara Camacho
BA. Psychology – 1st Year
Ella Davidson
BA. Psychology – 1st Year
Jenny Ellis-White
BSc. Undeclared – 1st Year
Sarah Azad Manjiri
BA. Psychology – 1st Year
Trisha Saini
Bachelor of Commerce – 1st Year
Events Committee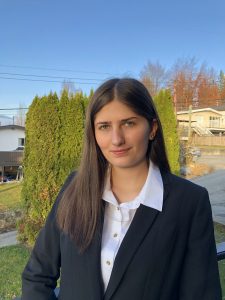 Natasha Bussanich  –  Co-VP Events
3rd Year – Accounting
Ever since a young age, mental health has been extremely important and heavily valued in my family. Specifically, my mother works in the mental health field and has been able to share knowledge in maintaining a positive mental health. With my past experiences, I have come to realize how relevant and critical mental health is for everyone. However, there still exists stigma and I am excited to help eliminate this amongst our community. As a member of MHAC, I look forward to starting conversations about mental health while creating a safe environment for everyone!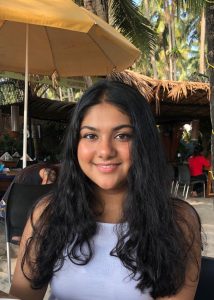 Devanshi Gupta  –  Co-VP Events
3rd Year – Psychology & Family Studies
I grew up in a community where mental health was never given any importance. As I grew older, I started taking an interest in Psychology. After studying the subject and doing many internships, I started realizing the need to address my mental well being and it's impact on my daily life. I became very passionate about wanting to destigmatize mental health and decided to join MHAC as it gave me a platform to interact with like minded individuals, share my experiences and organize events for the well-being of my peers!
Members
Amrit Maniani
BSc. Microbiology & Immunology – 4th Year
Cole Cusanelli
BA. International Relations – 1st Year
Erika Stadnichuk
BA. Psychology – 3rd Year
Nicole LeClair
BSc. Kinesiology – 4th Year
Marketing Committee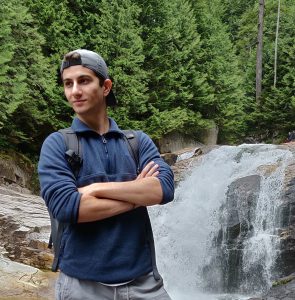 Johnny Pantazis – VP Marketing
4th Year – Cognitive Systems (Cognition & Brain)
Mental health was never a huge concern of mine until it came knocking at my door. Having never dealt with any mental health related issues in my life before, it was quite difficult to adjust to. I never realized how much of an impact mental health could have on my life. I also never realized the extent of the stigma around mental health found in our society. This prompted me to help advocate for mental health awareness, thus I joined UBC's MHAC. I spent a year as a communications coordinator before becoming VP of marketing. I believe that mental health is extremely important in everyone's life, and that no one should ever feel ashamed about talking about it!
Members
Maheep Chawla
BA. Psychology – 3rd Year
Sophia Guan
BA. Undeclared – 1st Year
Vidushi Panday
BA. Psychology – 2nd Year