The UBC Mental Health Awareness Club (UBC MHAC) is a student-run initiative that was founded in the summer of 2010 under the direction of Michael Lee, OSOT professor and curriculum coordinator, the Teaching and Learning Enhancement Fund (TLEF) advisory group, and OT masters students. The group initially consisted of mainly OT students; however with persistent effort from the previous executives, the club was able to reach increase their target audience within the UBC community by the end of the summer 2012. With every new academic year, the UBC MHAC strives to not only complete each section of the mandate, but to also ensure club sustainability through internal mentorship.
2020/2021


Sarah Vereschagin – President
3rd Year – Accounting & Business Technology Management
Growing up, mental health was never discussed in my family. It wasn't until I got older that I started to realize what a significant role mental health plays in everyone's life. It's a really exciting time to be a part of this club because our generation is driving these positive social changes to break down the stigmas and change the conversation surrounding mental health.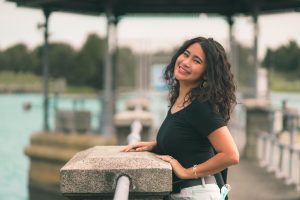 Francesca Chaim – VP Finance & Sponsorship Coordinator
4th Year – Psychology
Mental health is important to our well-being at all stages of life and can affect every aspect of it. I believe it is important to maintain good mental health while de-stigmatising mental illness to create a healthy and compassionate environment for all to thrive in. I found that MHAC's goals aligned with mine, so I wanted to play a bigger role in being a part of the movement towards supporting our community and their mental health.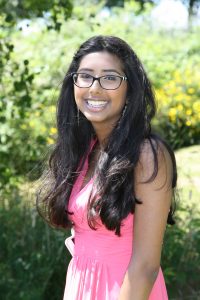 Amara Punia – VP Internal
4th Year – Biology
Amara is in her 4th year of her B.SC majoring in Biology. This is her first year with MHAC and she's excited to raise awareness about mental health. She thinks that mental health is just as important as physical health and the stigma around it should be eliminated. She is happy to help out her community and is willing to communicate with anyone in need. She loves spending time with others and doing lots of baking! Amara hopes to become a doctor in the future and will be sure to advocate for her patients mental wellbeing!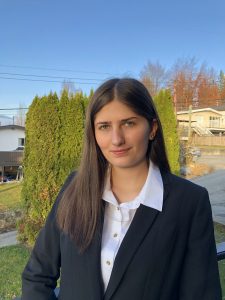 Natasha Bussanich – Co-VP Events
3rd Year – Accounting
Ever since a young age, mental health has been extremely important and heavily valued in my family. Specifically, my mother works in the mental health field and has been able to share knowledge in maintaining a positive mental health. With my past experiences, I have come to realize how relevant and critical mental health is for everyone. However, there still exists stigma and I am excited to help eliminate this amongst our community. As a member of MHAC, I look forward to starting conversations about mental health while creating a safe environment for everyone!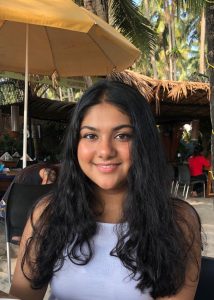 Devanshi Gupta – Co-VP Events
3rd Year – Psychology & Family Studies
I grew up in a community where mental health was never given any importance. As I grew older, I started taking an interest in Psychology. After studying the subject and doing many internships, I started realizing the need to address my mental well being and it's impact on my daily life. I became very passionate about wanting to destigmatize mental health and decided to join MHAC as it gave me a platform to interact with like minded individuals, share my experiences and organize events for the well-being of my peers!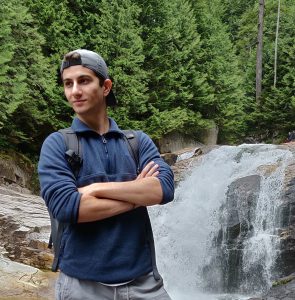 Johnny Pantazis – VP Marketing
4th Year – Cognitive Systems (Cognition & Brain)
Mental health was never a huge concern of mine until it came knocking at my door. Having never dealt with any mental health related issues in my life before, it was quite difficult to adjust to. I never realized how much of an impact mental health could have on my life. I also never realized the extent of the stigma around mental health found in our society. This prompted me to help advocate for mental health awareness, thus I joined UBC's MHAC. I spent a year as a communications coordinator before becoming VP of marketing. I believe that mental health is extremely important in everyone's life, and that no one should ever feel ashamed about talking about it!
Alumni
---
2019-2020 Academic Year
Presidents: Jennifer Wang, Michelle Liu
Vice President, Internal: Candice Chan
Vice President, External: Sarah Vereschagin
Communication Coordinators: Bridget Meehan, Madhura Hanjagi, Pamela Aracena, Khushi Aggarwal, Johnny Pantazis, Sarvenaz Ol
Vice President, Events: Zainab Fatima
Events Coordinators: Devanshi Gupta, Ashwini Prabhakaran, Tiana Mori, Fiona Chow, Will Li, Jasleen Kaur, Manya Kapur, Anoushka Sawarkar, Karyn Huang, Kishlay Chhajer, Rayyan Basheer, Sanjam Suri, Claire Kent, Victor Lee, Christy Lam
Vice President, Finance: Melissa Vereschagin
Sponsorship Coordinators: Mindy Ghag, Sneha Gupta, Marylise Habiyambere, Francesca Chiam
2015-2016 Academic Year
Presidents: Maja Dziok, Jane Wang
Vice President, Internal: Kim Coscolluela, Sarah Yeo
Vice President, External: Kim Go
Communication Coordinators: Sarah Huang, Chanpreet Mangat, Amanda Chao, Kim Nipp
Blog Editor: Valerie Chu, Charlotte Aitken
Vice President, Events: Rochelle Nocos, Natasha Ingeneiro
Events Coordinators: McKenzie Hannewyk, Kristina Frkovic, Jamie Goco, Sarah Louadi, Jenny Lee, Laura Tan, Arushi Grover, Saba Fatemi, Gjalen Heer, Ravi Sandhu, Tim Christilaw
Vice President, Finance: Penny Zhang
Sponsorship Coordinators: Michael Lee, Hayami Lou, Clement Choi, Jimmi Terry
2014-2015 Academic Year
Presidents: Amber Mann, Ameera Ladak
Vice President, Internal: Jane Wang
Vice President, External: Jessica Jun
Communication Coordinators: Jennifer Pooni, Marian Aamir
Vice President, Events: Noa Rippel, Megan Johnstone
Events Coordinators: 

Jennifer She,

 

Beibei Song, 

Saba Fatemi
Vice President, Finance: Penny Zhang
Sponsorship Coordinators: Tony Han
2012-2013 Academic Year
Presidents: Bailey Komishke and Chris Pang
Vice President, External: Stephanie Yeung
Vice President, Internal: Julia Goldman
Vice President, Events: Penny Zhang
Events Coordinators: Mark Antczak, Harveer Athwal, Yoo-Ra Kim
Vice President, Finance: Sarthak Kochhar
Social Media Coordinator: Jessica Jun
Sponsorship Coordinators: Rebecca Le and Vineet Sidhu
Project Assistant: Danielle Sanders
2011-2012 Academic Year
Presidents: Kevin Ly and Victor Tang
Vice Presidents: Annie Liang and Laura Tighe
Secretary: Laura Volpatti
Treasurer: Carol Chu
Volunteer Coordinator: Cassie MacRae
Project Assistant: Michelle Pang
2010-2011 Academic Year
President: Thao Dao
Other Executives: Erin Brown, Karen Chu, Laura Lush, and Vivian Wong
Project Assistant: Kevin Ly
—
Last updated: May 1st, 2020