My working thesis, so far,  is titled Designing technotheologies: Ethics, pedagogies, and spiritualities in maker actor-networks. In essence, my focus is to understand how religion or spirituality matter in the consumer use, design and engineering of media and technology. My research is aiming to distinguish how religion and spirituality contribute to ethical know-how in this area. In order to discern values and ethics throughout the design process, I am situating my research in the DIY community, maker culture, and hacker space.
Which is why, this past weekend, I went to Seattle to conduct research at Code for the Kingdom Seattle.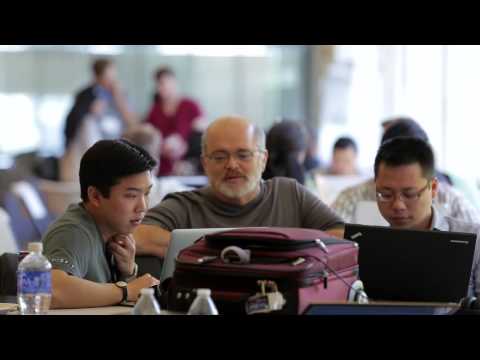 According to their website, Code for the Kingdom is described as: "A hackathon movement igniting the Christian passion and purpose of technologists and entrepreneurs to innovate culture shaping technologies that would reclaim our times for the Gospel".
Hackathons are events where technologists collaborate for a set period of time on various software projects. These events are regular phenomenon in computer related workplaces and studies, yet there has never been a direct link to religiosity until the development of organizations such as Code for the Kingdom.
Code for the Kingdom specifically addresses the intersection of technology and theology through the medium of the hackathon. A more detailed description of their purpose as found on the website:
Code for the Kingdom is a weekend hackathon and ongoing ecosystem where global issues are tackled from a Christian perspective.

Join an incredible group of individuals who are applying their skills and experiences to advance common good and serve God's Kingdom. In collaboration with innovative nonprofits and churches, we'll write code and create technology to help release the oppressed, teach God's Word, heal the sick, feed the hungry, clothe the naked, and support the church and the body of Christ.

Make a difference by writing much-needed code or designing beautiful interfaces. Find a community of peers who want to have fun while serving the Lord.
Code for the Kingdom is a new technological-theological phenomenon that I am hoping to capture in more detail as part of my research. I will report more details from my experience this past weekend in Seattle in the next post.