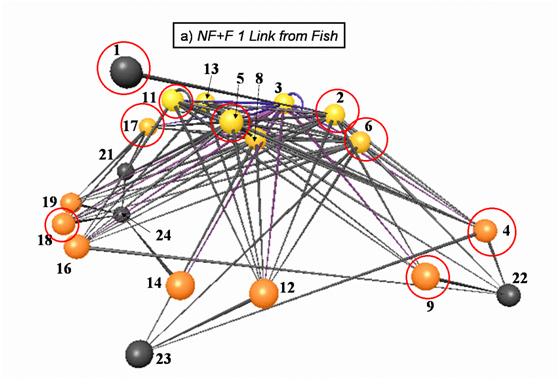 The spheres and colors represent the various species and trophic levels respectively, in Nevada Lakes, USA. (Picture Credits: Harper et al. 2005).
Numbers are numbing and data are messy. "Visualization tools can help untangle complexity," says Eric Berlow—ecologist at Sierra Nevada Research Institute in California.  Good visualizations can bring out the details, organize information, and allow scientists to see data in a different way. A computer model called "Niche Model" emerged in the year 2000. It was developed by researchers of the applied mathematics department at Cornell University, Williams and Martinez. Before the model, many ecologists base their theories on "sharply focused" ecosystems with less species, to avoid "clutters" in their study.  However, this was problematic since it risks oversimplifying real-world phenomena.
Since 2000, Niche Model injected a healthy dose of complexity into the field of ecology and conservation biology research. By embracing the complexity, ecologists can now generate more accurate predictions that mimic real ecosystems.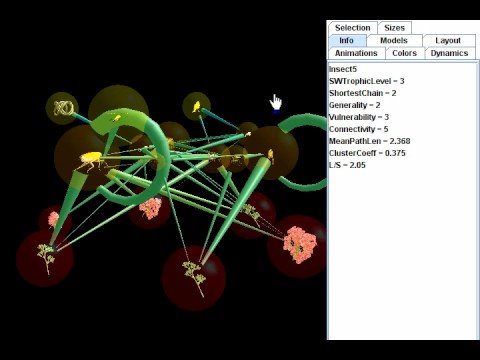 Continue reading →