I've often wondered if there was a version of a black-market, online. A location or network that was accessible to an international audience. My research began with searching different phrases in Google, and I stumbled onto something called the Deep Web. 
The Surface Web is what most search engines like Google index, however the Surface Web is estimated to only be 16% of the total online content; the rest is hidden thus, we have the Deep Web.
After poking around a little more, I found a guide on how to access the Deep Web. Using the rough outline provided, I began searching through different forums and was astonished with my findings! I could do anything, from hiring a hit man, to purchasing customized forged passports. I found manuals on operating military vehicles and weapons, hacked bank accounts for sale, drug delivery services, and to my ultimate disgust a forum discussing the best method to kidnap a child ( I didn't have the guts to open it, just read the title. It appeared to be frequently commented on).
Some screenshots of my visit to the Dark Web: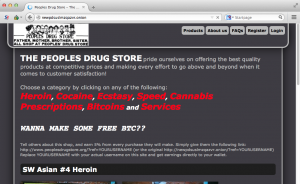 Website advertising drugs and paraphernalia for sale.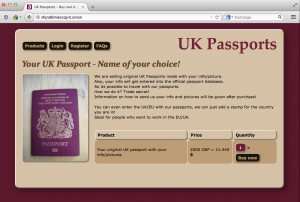 Website advertising fake UK Passports for sale. 
Directory for different services including assassins for hire, or purchasing guns. 
The reason the Deep Web is so valuable to many crooks and thieves is because of the level of anonymity involved. In fact, just to access the web pages I had to download software that would mask my location. There are many different websites that have been set up by enforcement officers to trap wrong-doers, however the amount of illegal content posted and available is unquantifiable.
My question is, what can you really do about this?
The US government took a crack at it, and introduced the MEMEX search engine. It's function is essentially to identify the source behind different instances of child-related abuse posted on the Deep Web. That's one way to crack down on it, as well as the aforementioned website traps created by enforcement officers, however could it ever be enough? It's like fighting Hydra, cut one head off and two more pop up.
My approach is perhaps a bit more simple; ignore it until it goes away. I've brainstormed and have not been able to come up with a way I could personally help. Although if I just forget about discovering it and pretend it never existed, I can't be held accountable for only speaking and not doing… after all, ignorance is bliss. Right?
Take a peek at this video that explains it all in an overly serious, almost comical fashion (you'll see what I mean) :