Have you ever been disgusted by a cockroach or a spider? Of course you have! You may find the sight of a bug disgusting but for many cultures eating bugs is considered normal. In fact, there are 2 billion people worldwide who regularly eat bugs as part of their diet. Below is a video of some of the delicious dishes you can create with bugs.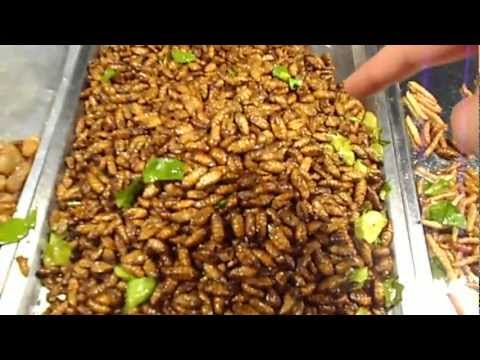 Credit: darrenb3
There are many benefits to eating bugs. They are a cheap food source, they provide important nutrients, and eating them is environmentally friendly.
Bugs are everywhere. They can be found in your own backyard. However, bugs in urban areas are not safe to eat due to the possible contamination from pesticides. Still, many bugs in the wild are edible and pose no risk. There are also farms which specialize in raising bugs for consumption. Since bugs can be found everywhere and are abundant, they are a cheap source of food. Insects make up most of the biomass of terrestrial animals and represent 80 percent of the world's species. What makes them even cheaper is the low cost of raising them. They do not require the specialized care of normal livestock. Of course not all types of bugs are edible but there is still a huge variety to choose from.
Even though bugs are small, they can be very nutritious. Bugs contain almost no cholesterol and are chockfull of protein. Bugs also contain fat but that fat is mostly the unsaturated kind which is healthier. Another added bonus is the absence of pesticides and growth hormones commonly used in raising livestock.
Eating bugs is also beneficial for the environment. Since bugs are so abundant, eating them is unlikely to pose a threat to their survival as a species. The following chart shows the percentage of species in each animal group and how endangered they are. From the chart, we can conclude that insects suffer the least from being endangered.
These three benefits may not be enough reason to convince people to try eating bugs. This is understandable so in order to convince you here is a video that gives more reasons to switch to a diet of bugs.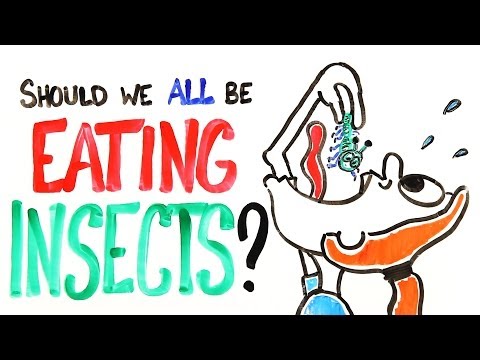 Credit: AsapSCIENCE
-Bowen
Commented on "Is It Safe to Take Expired Medications?" by Amir Jafarvand, "The Vaccination Debate" by Chelsea Cayabyab, and "Infectious Felines" by Danielle Marcotte.