About 30 years ago, the first desktop printer was made. Since then, 3D printers have undergone extensive modifications to become the tool that turns ideas into real, solid objects. These printers can print objects from digital files created with 3D-modelling software or 3D-scanners. The objects are built by placing each layer, a cross section of the finished product, on top of one another.
My friend Timothy owns a simple 3D printer (photos above) which he uses to print novelty items or parts for his creations. What amazes me is the increasing accessibility for 3D printers as you can now find them in laboratories at UBC or even in people's homes.
Since 3D printers, especially those capable of printing in good quality, are expensive, the Shapeways team created an online store for 3D-printed items and services to print almost anything imaginable. Shapeways provides a platform for people to bring their own product to the market without any risk because the three-dimensional items are printed from digital files which take up no inventory.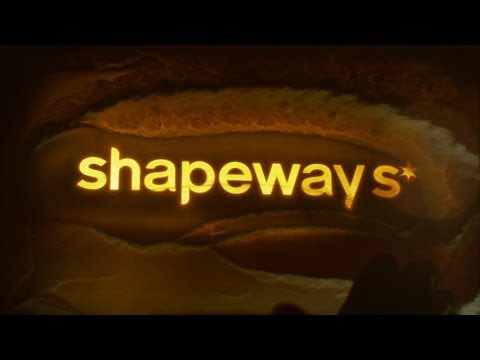 Source: Shapeways.com
While 3D printers can print out personalized trinkets, professionals have taken 3D-printing to the next level. With the advancement of 3D-printing technology, engineers and researchers have designed life-like prosthetics such as  bionic fingers, bionic ears and prosthetic hands. The Open Hand Project aims to provide robotic prosthetic hands that offer functionalities of a human hand at a fraction of the cost of leading prosthetics.
Three years ago, Lee Cronin, a chemist and professor, presented a Ted talk to introduce the idea of a 3D printer that can print medicine. A mere two months ago, the first 3D-printed drug, Spritam (levetiracetam), was approved by the US Food and Administration (FDA). Spritam (levetiracetam) can reduce seizures for people affected by epilepsy and this unusual way of producing medication by building the pills layer by layer is actually advantageous to patients. Not only is each pill more potent than traditionally-made pills, but the dosage can be controlled for individual patients. This technique of 3D-printing medication definitely exceeds my expectations for personalized medical care.
Finally, with the increasing waitlists at hospitals for organ transplants, scientists have developed 3D-bioprinting. As researchers Sean Murphy and Anthony Atala described in their journal article, 3D-bioprinting is used in medicine to construct tissues and organs, such as skin grafts and bones, for transplantation. Additionally, Selimovic and colleagues created Organs-on-a-chip  where a single chip, enabled by miniaturized 3D-printed tissues, can produce organ functions.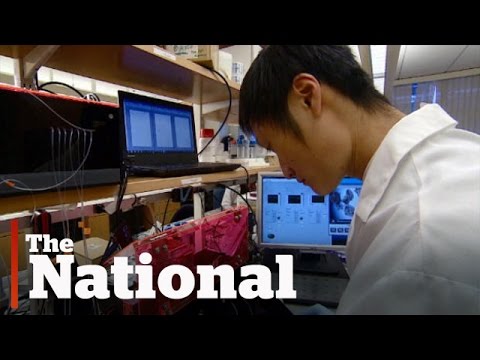 Source: The National (CBC)
Currently, the BioBot 1, the first desktop 3D bioprinter, is turning heads as it builds three-dimensional living tissues from just human cells. What impresses me most is, on top of the functionality, the BioBot 1 is designed to be accessible for the world, easily sterilized and to be used in small, enclosed laboratory workspaces.
Evidently, 3D-printing is changing the way industries work, the accessibility of medication and ultimately, our lives.
Iris Liu