Nick Tran, head of social media at Taco Bell was interviewed by eMarketer. He spoke about choosing the right mix of social media platform and trends his company is seeing for 2014.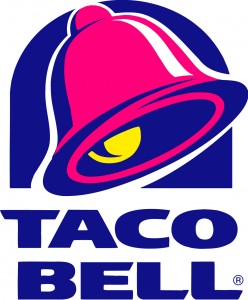 Content: leverage between Company Generated Content vs. User Generated Content
Tran expressed the importance of digital marketing which provides a personal, 2-way communication. Brands need to create content that's genuine and authentic, with less photoshopped. Taco Bell clearly understands the usage of company generated content in providing materials that reflects its brand's value. In addition, Taco Bell cares about their customers, according to Tran "I don't just throw product messages to our fans, [rather] I'm trying to reach them and build that relationship in addition to letting them know what we're offering". It's interesting to see how Taco Bell leverages user generated content in creating a community with less advertising focused, and more organic messaging incorporated.
Monitoring and listening:
Taco Bell "takes a lot of pride in [listening to their customers, and they are always] aware of the conversations, whether or not they want to participate", according to Tran. This reminds me of Professor Paul's lecture about listening to your social media conversations before talking: first marketers need to listen, then talk. And moving towards engagement in a 2-way, mutual conversations. Afterwards facilitate pay-pay discussions, but keeping the conversation moving. The elements we learned in class about monitoring and listening is consistent with Taco Bell's conversation technique.
Conversation Prism:
The conversation prism is the visual map of social media landscape. It tracks dominant and promising social media channels and organizes them by how they're used in everyday life. Tran says that "it's tough to really say [which social media channels] is more effective than the other, [where] each platform serves its purpose". By actively listening where the conversation takes place, Taco Bell is able to venture with their fans through it's first venture into Facebook, later migrated to join Twitter, and now Instgram. A big focus for Taco Bell in 2014 would be initiating relevant discussions and uploading interesting videos on YouTube and Vine.
Check out eMarketer "Taco Bell Mixes in Each Social Platform as Appropriate" to read more http://bit.ly/17lXOYk
cheers
Crystal Liang 🙂