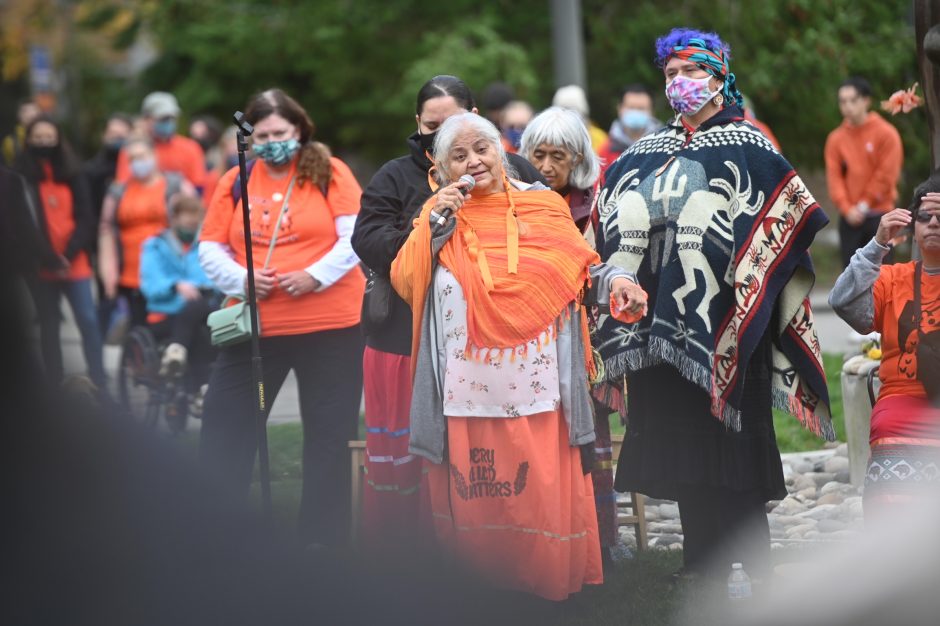 While our offices will be closed on September 30, it is not for a holiday, but rather to provide time to learn and reflect on this difficult history.
UBC is holding a number of activities leading up to September 30. For more information you can visit the following websites:
There will also be an Intergenerational March held on the Vancouver campus on September 30, which aims to be not only educational and supportive to the Indigenous community on campus and beyond, but also to allow younger participants to connect with the original inhabitants of the land and plant a seed to continue these conversations of a difficult era in Canadian history at home. 
If you are interested in purchasing an Orange Shirt to further commemorate the day and show your support, they are currently on sale at the Bookstore on both campuses, and at the MOA gift shop. More details here.