The Social Justice Forum, hosted jointly by UBC Law Career Services and Pro Bono Students Canada, with funding from the Law Foundation of British Columbia, is a truly unique event where public interest and nonprofit organizations gather to connect with law students.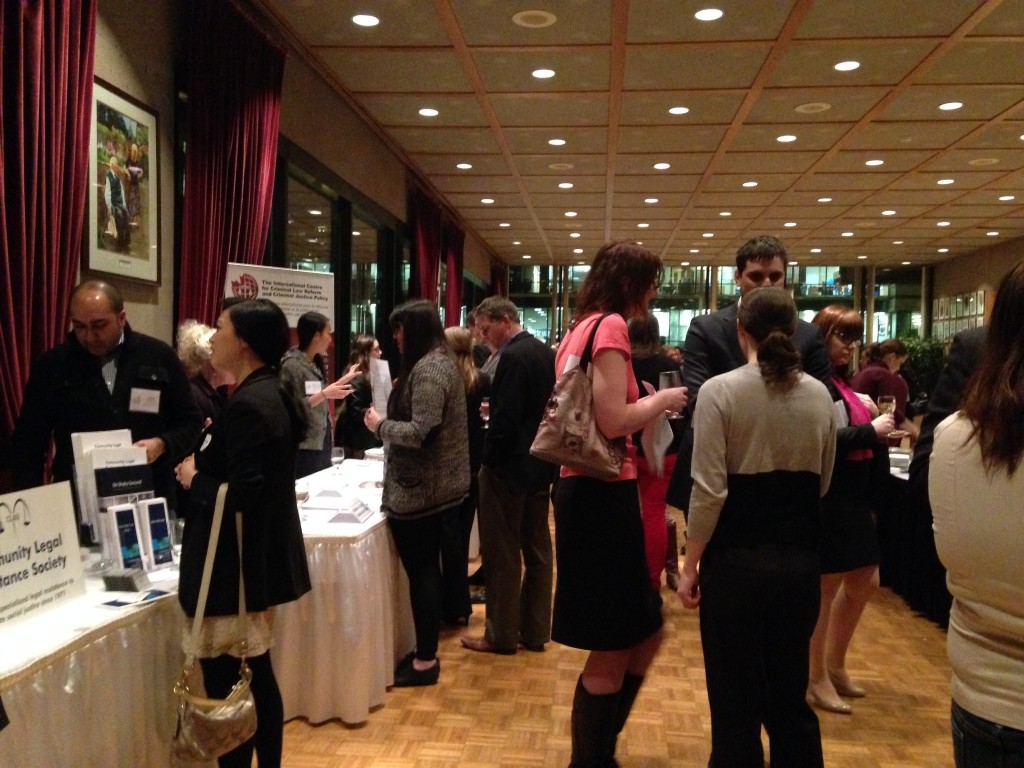 The 2014 Social Justice Forum held at the Law Courts Inn on Feb. 6, 2014
For students contemplating practice in the public interest, it can be challenging to figure out how to shape a comparatively non-traditional career path. For example, some nonprofit or public interest organizations do not have websites, so connecting with public interest lawyers might be more difficult. The SJF provides an opportunity for students to connect with lawyers who carved out a public interest career for themselves in areas such as environmental law, human rights law, elder law, and family law. Some organizations were even looking to hire law students for summer or articling positions!
It was inspiring to see the different ways lawyers incorporated their passion into their work. For this year's speaker panel, the SJF welcomed three lawyers from PIVOT Legal Society: Katrina Pacey, Douglas King, and DJ Larkin. Their speeches highlighted some of the rewards and challenges of working in the public interest. They were passionate, and showed incredible dedication to their clients.
For all law students, this is an inspiring event to attend if nothing else but to see the different paths lawyers can take after law school, and the different ways in which passions can be turned into careers.
(Note: For more blog posts about incorporating one's interests into one's career, I would highly recommend Pursuing Your Passion: UBC's First Fashion Law Panel)