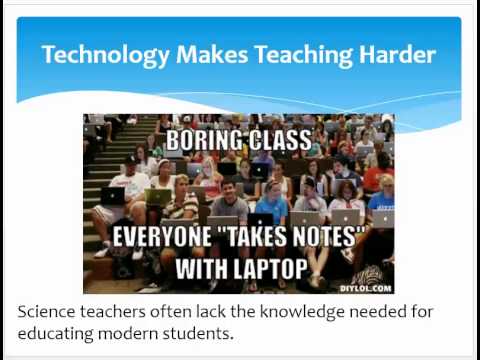 I had an opportunity to present a talk at Nerd Nite Vancouver event. I recorded the presentation and uploaded it on YouTube.
Here is the abstract:
Exploring Future Timeline of Technology-Enhanced Science Education: Reimagining How Our Grandchildren Will Learn Science in 2050
Dr. Marina Milner-Bolotin
Scientists predict that in 2050, humanity will be at cross roads. The Earth's population will surpass 9 billion people, the power of computing will increase exponentially, and the world will face unprecedented economic, political and environmental challenges. However, what nobody can predict now, is how the schools and the teachers of the mid-21stcentury will be different from modern schools. In this talk I will dare to discuss my vision about how technology will change how we teach and learn science.  I will argue that 21st century schools will feature a significant qualitative and quantitative change in how science is taught and learned in our schools.
NerdNite_Jan_20_2015_MilnerBolotin NerdNite_Jan_20_2015_MilnerBolotin