CV-Contact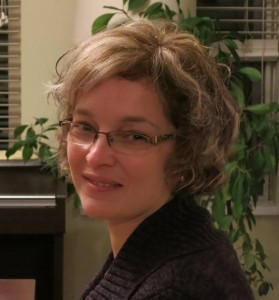 CURRICULUM VITAE (very brief)
To download my full CV click here:
UBC_CV_Complete_Milner-Bolotin_2017
Associate Professor
Department of Curriculum and Pedagogy
University of British Columbia
2125 Main Mall
Vancouver, BC, V6T 1Z4
Tel: 1-(604) 822-5422
Fax: 1-(604) 822-4714
e-mail: marina.milner-bolotin@ubc.ca
Research Experience:
Associate Professor: July 1, 2015 – Current
Department of Curriculum and Pedagogy, University of British Columbia, Vancouver, BC:
Assistant Professor: January 1, 2010 – June 30, 2015
I study:
How modern technology-based teaching methods, such as: interactive lecture experiments based on the live data collection (Logger Pro-Vernier); electronic feedback systems (clickers); and technology-enhanced collaborative teaching methods and computer simulations, affect: a) – mathematics and science teacher-candidates academic achievement and interest in science; b) – classroom environment as expressed in the nature of student-teacher and student-student interactions; c) – performance of traditionally under-represented groups in sciences and engineering (i.e., girls, minority students, students from low socioeconomic backgrounds); d) – science teachers' and teacher-candidates' content and pedagogical knowledge and their motivation in improving their teaching and their students' learning.
The effectiveness of different modes of student collaboration in math and science learning.
The effects of student academic and socioeconomic background on their academic achievement and choice of major in the first year introductory science courses.
The process of the design, implementation and evaluation of novel project-based physics/science/educational technology courses for physics and for non-physics majors, as well as for future science and mathematics teacher-candidates and practicing teachers.
The effects of mathematics and science outreach on student learning, interest and motivation.
Teaching Experience:
Courses Taught:
Education:
Ph.D. in Mathematics and Science Education, May 2001: Specialization: Curriculum and Instruction, Physics & Mathematics Education, The University of TX at Austin.
Dissertation Title: The Effects of Topic Choice in Project-Based Instruction on Undergraduate Physical Science Students' Interest, Ownership, and Motivation
Master of Arts in Science education, May 2000, The University of TX at Austin.
Thesis Title: Rediscovering Project-Based Instruction for Physics Teaching for Non-science Majors
B.Sc. and M.Sc. in Theoretical Physics (with honours); Ukrainian National University, Kharkiv, Ukraine, 1986-1991;
Thesis Title: The Ground State of the Quasi-One Dimensional Conductor with the Charge Density Wave at the Random Field of Impurities.
Teaching Certificate in Physics and Mathematics Education (graduated with honors): Bar-Ilan University, Ramat-Gan, Israel, 1992-1994
Weizmann Institute of Science, Rehovot, Israel, 1993-1997: Professional development courses for mathematics and physics teachers and for graduate science education students.