The explosion of social media has opened a new space in which human interaction and social life unfold, and perhaps are differently constructed. As the social world goes digital, social scientists are challenged to adapt research methodologies and methods to this new space, one where thousands and possibly millions of people interact.
A literature that provides guidance on how to do research in growing and includes books like:
Netnography: Doing Ethnographic Research Online by Robert V Kozinets
Internet Inquiry: Conversations About Method, edited by Annette N. Markham & Nancy K. Baym
And journals devoted especially to the topic: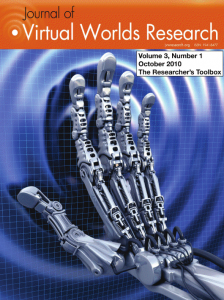 A key consideration in research in this new space are ethical issues of privacy, consent, and research participants' rights. Some references that deal with these issues are:
Banks, W. and M. Eble, 2007, Digital Spaces, Online Environments, and Human Participant Research: Interfacing with Institutional Review Boards, in Digital Writing Research: Technologies, Methodologies, and Ethical Issues, H. McKee and D. DeVoss (eds.), Cresskill, NJ: Hampton Press, pp. 27–47.
Brown, R. & Gregg, M. (2012). The pedagogy of regret: Facebook, binge drinking and young women. Continuum: Journal of Media and Cultural Studies, 26 (3): 357-369.
Buchanan, E. A. and Zimmer, M., Internet Research Ethics, The Stanford Encyclopedia of Philosophy (Winter 2012 Edition).
Burden, K., Shuck, S., & Aubusson, P. (2012). M-Research: Ethical issues in researching young people's use of mobile devices. Youth Studies Australia, 31 (3): 17-26.
Morrow, V. (2008). Ethical dilemmas in research with children and young people about their social environments, Children's Geographies, 6 (1): 49-61.
Zimmer, M. (2010). "But the data is already public": On the ethics of research in Facebook. Ethics and Information Technology, 12 (4): 313-325.