Come to our Year of Teacher Education Seminar on April 30th 12:30 – 2:00pm.in Scarfe 310 that will include a 'BlueJeans' Video conference session with Teacher Candidates on Practicum! Faculty unable to join us may participate virtually as well! A link to the BlueJeans space will be posted Wednesday.

Bridging the Gap:  Engaging Teacher Candidates With Technology in Practice
What do we really mean by technology integration?  How is technology integrated into our learning culture?  In what ways does it enrich and deepen our teacher education program? Come to this YTE Seminar to learn more about the Scarfe Digital Sandbox, an initiative of the Teacher Education Office, Education Library and Educational Technology Support.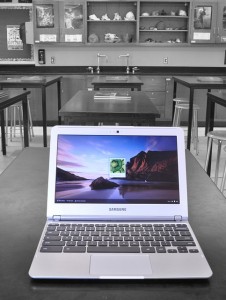 The Scarfe Digital Sandbox was designed to support TC's and instructors in developing technological literacy.  Some of our Sandbox highs and lows will be shared and have included face to face sessions, one on one coaching and virtual support via twitter and a Scarfe Digital Sandbox blog.
As we experiment with technology during this interactive forum, we will explore ways in which the Sandbox has supported the learning of teacher candidates' and has been extended into their practice.  Another goal of the discussion will be to consider the following questions: "Where are we in addressing technological literacies and supporting technology integration in our teacher education program?" "Where do we want or need to go?" and "How might we get there; what supports do faculty want moving forward?"
The session will be facilitated by Yvonne Dawydiak, Technology Integration Specialist and Jo-Anne Naslund, UBC Education Librarian.