Thank you to the hikers who trekked the distance and made the morning spectacular!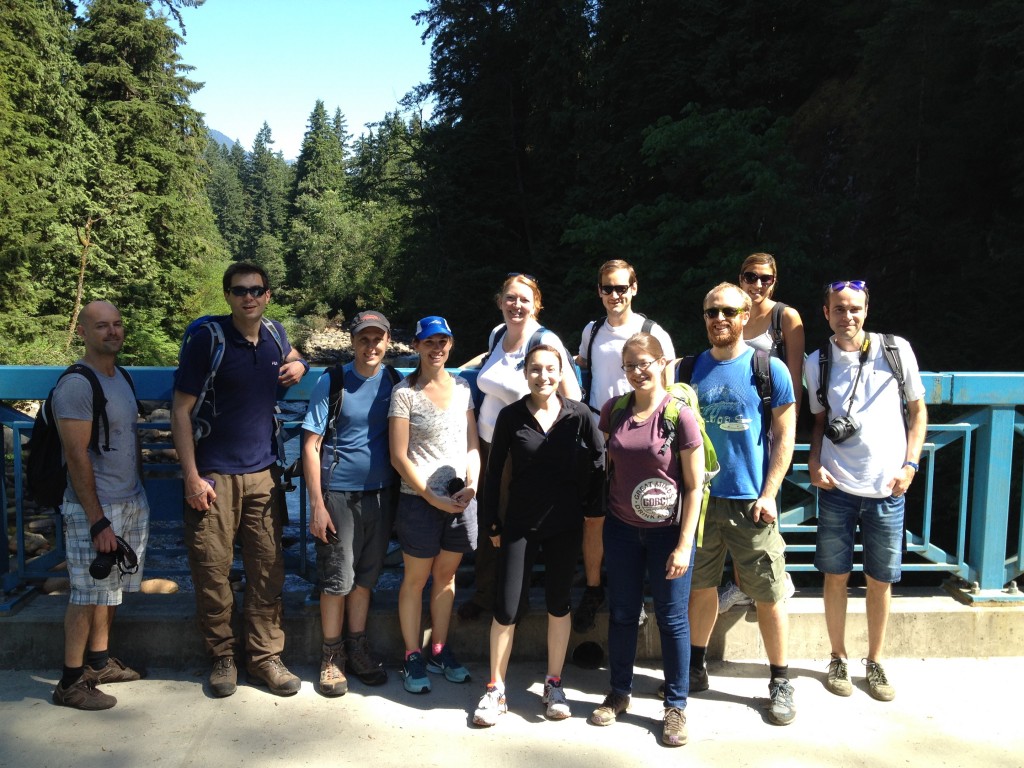 Postdocs, are you free Saturday July 12th and looking for a great way to enjoy the summer outdoors?
The PDA has organized a scenic hike in the North Shore Two Canyon Loop which will take you through both Lynn Canyon and the Seymour River Canyon passing waterfalls, a suspension bridge, and scenic views along the way.
We will take public transit to the trail.  We will meet at the Seabus Terminal in Waterfront downtown Vancouver at 9am.  The Seabus will take us to the North Shore Lonsdale Quay. We will then take bus#228 from the Seabus Terminal to the trail.   
At the end of the hike, we will stop for lunch at the Ecology Centre Cafe.
If you would like to join us please email Miranda with "PDA Hike" in the email subject line.