Robert Krulwich, in his blog 'Krulwich Wonders', recently  wrote about the fascinating and morbid creations of designers James Auger and Jimmy Loizeau. These creations are typical furniture such as a clock, lamp, and table, but are built to have a carnivorous streak.
James Auger and Dr. Chris Melhuish speak about their creations: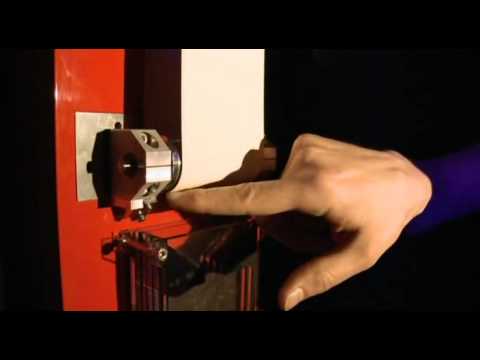 During the development of a digital wall clock powered by flies, Auger and Loizeau drew inspiration from carnivorous plants that trapped insects and consumed them for nutrients. A trap mechanism, which consisted of a slowly rolling sticky conveyor belt, deposited any unfortunate flies into a microbial fuel cell sitting below the belt. The display of the clock was powered entirely by the energy obtained from the digestion of the flies. However, the conveyor belt motor was powered by battery or through an outlet, since the trap did not catch enough flies to power the motor.
A microbial fuel cell is a chamber that contains bacteria, which consume organic material. During consumption, the bacteria release electrons that the fuel cell channels to generate electricity and power whatever is connected to the cell. Microbial fuel cells have also been used to generate power from algae.
Dr. Chris Melhuish and his team at the Bristol Robotic Laboratory have utilized microbial fuel cells to power robots called 'EcoBots'. These robots are outfitted with microbial fuel cells that created a system, similar to digestion, which effectively extracted and used energy from the environment. For example, dead flies fed to the robot were digested by bacteria in the microbial fuel cells, the 'gut' of the robot, to provide energy for motion. Presently, the fuel cells are only capable of powering short spurts of movement. The research team aims to develop microbial fuel cells that are able to power continuous movement.
With the prices of oil rising, this technology is definitely important in the development of an alternative and renewable fuel source. Personally, I would not mind a fly powered clock, but I would steer clear of a mouse consuming coffee table.