Although most commonly associated with floating balloons and high-pitched, squeaky voices, helium has many other applications, such as in the medical and research fields. However, this valuable element is getting harder to come by.
Helium is the second most abundant element found in the universe, but only a small percentage of it exists on Earth. Helium only makes up 0.00053% of Earth's atmosphere. Due to the fact that helium is lighter than air, which allows helium-filled balloons to float, it is not bound to Earth by gravity and instead floats out into space and is lost. This shortage of helium is a concern as helium has many uses, one of which is to keep medical equipment at an ideal, very low temperature.
An example of a medical piece of equipment that relies on helium is the magnetic resonance imaging (MRI) machine. MRI is a technique used to scan patients to create detailed images of organs and tissues within the body. This allows doctors to diagnose and treat diseases or injuries. The US uses 25% of its helium resources for MRI scans.
Other uses of helium include:
Automotive and transportation equipment – helium can be used as a light weight aircraft fuel, to test components of automotive and transportation equipment to ensure they meet quality specifications, or as a source of inflation in airbags
Diving – divers use oxygen and helium in their tanks
Electronics – used to manufacture electronics such as television displays
Welding and Metal Fabrication – ideal gas for welding certain materials
Aerospace and Aircraft – used to remove potentially explosive and damaging materials from rockets and as a source in lift/flight
Helium is produced by slow radioactive decay of material in the Earth's crust. This helium is then captured along with natural gas and extracted. The world's largest helium reservoir is in Amarillo, Texas, near natural gas fields that contain high concentrations of helium, and is called the "helium capital" for this same reason. The US produces 75% of the world's helium; however, the production rates of helium are quickly declining. This has caused a steep incline in prices of helium. Some industries have even started investing in expensive techniques to recover some of the helium that they use, such as in MRI scanning.
The importance of this finite resource means the allocation of helium should be addressed. Shockingly, 8% of the world's helium supply is used to fill party balloons. Perhaps, this precious resource should be reserved for scientific and medical technology rather than for simple amusement.
The following video, "Are we running out of Helium? – Bang Goes The Theory – BBC" by BBCWorldwide gives some more information on how helium is formed and stored: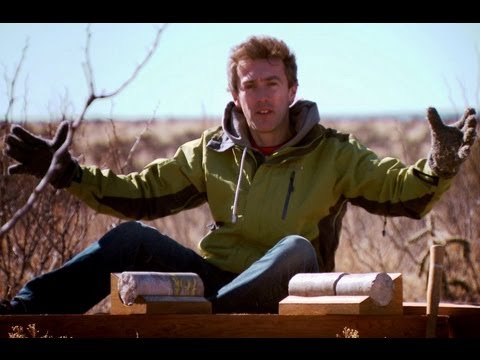 – Kathy Tran
References:
http://www.independent.co.uk/news/science/a-ballooning-problem-the-great-helium-shortage-8439108.html
http://www.popularmechanics.com/science/health/med-tech/why-is-there-a-helium-shortage-10031229