Osteoporosis, a medical condition in which the bones become brittle and fragile from loss of tissue, is a debilitating disease that affects large amounts of population. One in three women and one in five men will suffer from Osteoporosis in their lifetime.
David Weekes and his team of researchers from the University of British Columbia published groundbreaking research that may form the basis for a cure – or at least treatment – for degenerated bone mass and strength. Weekes and his team for the first time quantified the potential of two lead compounds to replace the critical Calcium component in the bones which goes missing as the disease progresses. The results offer the possibility of finding an artificial replacement for the natural Calcium that works just as well within our bones and offering the potential for a cure to osteoporosis.
Lanthanum, in the form of lanthanum carbonate also known as pharmaceutical product called "fosrenol" has been looked at for studies related to hyperphosphatemia, a condition caused by elevated phosphate levels in the blood. This study eventually led Weekes and his team to find that any lanthanum that gets absorbed will find its way to bone tissue and the reason being is that lanthanum is very similar to calcium. There is substantial evidence that in certain concentrations that lanthanum could actually promote the mineralization of the bone, making it more dense and harder. Weekes states that "there was suggestion that the inclusion of this lanthanum in place of calcium, in very small concentration within hydroxylapatite (HAP, the main mineral component of bone), would actually improve the bone mineral density of people suffering from osteoporosis." Further details of the in-depth study can be found here.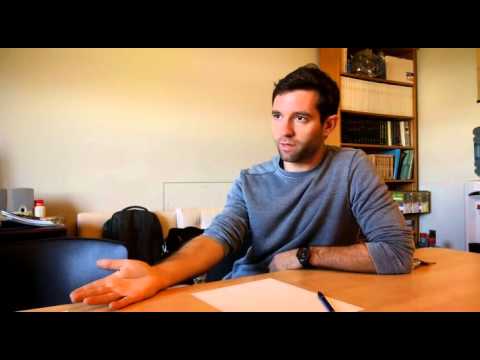 Weekes states that it has not been easy finding the answer to osteoperosis and identifies vivo studies to be a difficult part of the research. Any new type of drug or treatment or any diagnostic protocol, that is intended for use in humans must be in accordance with clinical standards such as the Food and Drug Administration (FDA), who are responsible for the approval of all drugs in the United States.  There is simply no other way to ensure the safety of drugs for human consumption without the use of animals in clinical studies right now with our current technology and knowledge about the human body. 
This podcast further describes about necessity of "vivo study":
However, upon successful findings, Weekes and his team is now progressing the project in terms of synthesizing with a high degree of purity and in a big enough quantity to be able to progress to the next stage of preclinical trials. Weekes also stated that he would, and hopes for the day that completely eliminates need for any animal testing as a future goal of the pharmaceutical industry.
by Adrian Li, Lorenz Buehler and Grace Kim