UBC is full of confusing acronyms, and GAA is probably one of them! GAA stands for "Graduate Academic Assistant", which may sound a little pompous, but we are just student advisors dedicated to supporting the welfare and well-being of our peers in the Department of Educational Studies.
Our team for 2020/2021 comprises of four friendly student advisors—2 Academic Peer Advisors and 2 Academic Research and Publication Assistants —and our department's graduate advisor, Dr. Claudia Ruitenberg. EDST students are welcome to connect with us on this website, through email, or follow us on Twitter. If you prefer to meet us in person to discuss anything on your mind, please do not hesitate to contact us individually or at edst.gaa@ubc.ca to set up an appointment!
It is also our honour to thank all previous GAAs, including Bernard Chan and Claudia Díaz-Díaz from 2016/17 to 2017/18 and Neila Miled, Mary Kostandy, and Lena Ignatovich in 2019, and most recently Maria Angélica Guerrero-Quintana and Alison St. Pierre in 2019/2020, and Roshni Kumari in 2020/2021 for their work and dedication to students in EDST, and for supporting us in laying the foundations of our team this year.
---
Academic Peer Advisors
Your Academic Peer Advisors provide peer-to-peer academic counselling, and they are on hand to provide you with information concerning degree requirements, policies, procedures, traditions, expectations, and resources available in the department and the University. In addition to academic concerns, Academic Peer Advisors are also happy to support your life in UBC and Vancouver in general, especially if you are new to the city.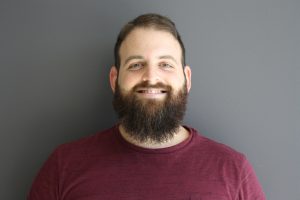 Yotam Ronen
Hi! My name is Yotam Ronen and I've started my PhD at EDST in 2018. I grew up in Israel and am still very new to this strange new place. As someone who's work focuses on history, I know full well how lonely graduate school can be, and am here to help build a community here at EDST that will help each and every one of us to achieve their goals in a safe and friendly environment. Please come say hi when you see me down the hall, and I hope to meet all of you in our events throughout the year!
Neil Bassan
Neil Bassan is an instructional assistant (adult education, humanities) at the Vancouver School Board. His areas of interest include the intersections of film, communication-studies, literature and the philosophy of education. He has previously worked on the editorial board for Film Matters, and as an intern at Mise-en-scène: The Journal of Film and Visual Narration. He is a facilitator for Third Age Learning at Kwantlen (TALK).
---
Research and Publication Assistant
Vanessa Lawrence
My name is Vanessa Lawrence. I'm an MA student in the Higher Education stream, with an interest in how research is integrated into undergraduate teaching. My previous degrees focused on English Literature and Library and Information Science. I've worked as an academic librarian, with a focus on science librarianship and information literacy. I'm looking forward to offering support for publication and getting to know more of the EDST community!