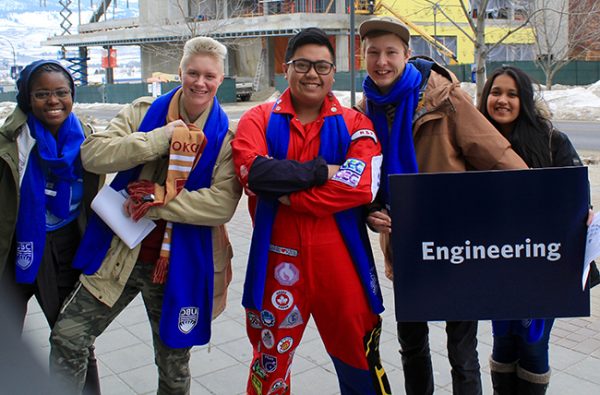 The Student Recruitment and Advising (SRA) team is working hard to prepare for two big events over the reading week break.
On Wednesday, February 20th, we will be hosting more than 450 local, Indigenous high school students for Experience UBC at our Vancouver campus. Then on Thursday, February 21st, we will be hosting the same event in Kelowna for more than 750 high school students from across the Okanagan valley.
These events are an exciting opportunity for local students to see the campus, learn about academic opportunities, and to meet staff, faculty, and current students.
SRAwould like to thank all of our campus partners who have been working hard to help us prepare for these events and who will be volunteering their time over the next few days. We are so grateful to have your support and we look forward to collaborating more over the coming months as we continue with our yield initiatives.