From Southeast Ontario to Victoria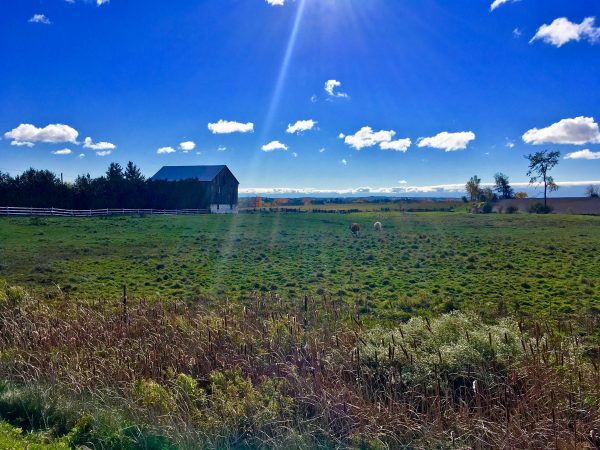 Happy New Year everyone!
I'm back with the third and final chapter of "Diary of a Road Warrior" (fall 2018 edition).
From Edmonton to the East Kootenays, Ontario to Victoria, Kamloops to Calgary (for one night), and Calgary to Victoria (for a second time), this fall has been a blast! Travelling and recruiting across Canada has always been one of my favourite things about my role as a Student Recruiter-Advisor. I have the opportunity to travel to new cities, try new restaurants, visit new high schools, and to meet with prospective students. It really doesn't get much more fun (or more exhausting) than that!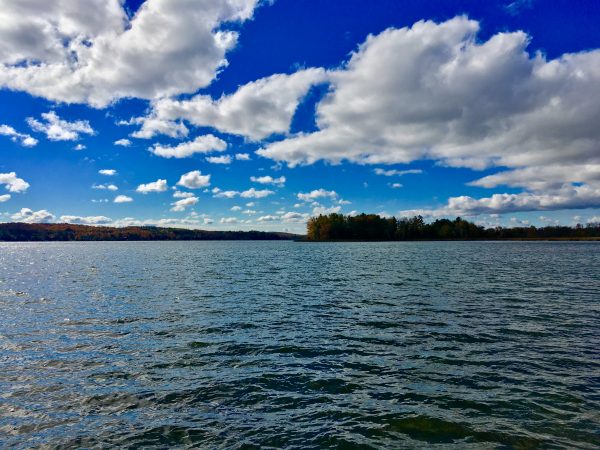 Southeast Ontario
In mid-October, I headed out to Ontario for another week of visits. After the spectacular views that I had driving through the Kootenays (see photos from Chapter 2), I was slightly disappointed to be travelling through southeast Ontario. As a native Ontarian, I knew the flat landscape and long stretches of highway quite well. Consequently, I'm going to keep my review of Ontario brief and spend more time focusing on my time in Victoria, which was hands-down my favourite travel week this fall.
I flew from Kelowna to Toronto to start the week off. The week took me from Toronto to Whitby, Cobourg, Lindsay, Lakefield, Peterborough, Belleville, Kingston, and then back to Toronto at the end of the week for one of our biggest, out-of-province recruitment events, Your Degree. Because I was moving from city to city so frequently, I didn't have much time to fully explore these towns and cities. Everything from Whitby to Belleville was a bit of a blur. Except for the lunch that I had in Cobourg. Cobourg isn't a very notable city, but if you ever have a chance to stop in for a morning or afternoon, be sure to check out  Craft Food House. While I'm travelling, I always find it challenging to find healthy meal options, especially when I'm on-the-go. Craft Food House lets you choose from a variety of healthy dishes without sacrificing any of the flavor. I had the 120/80 salad and it was even better than I expected. This restaurant is a real hidden gem.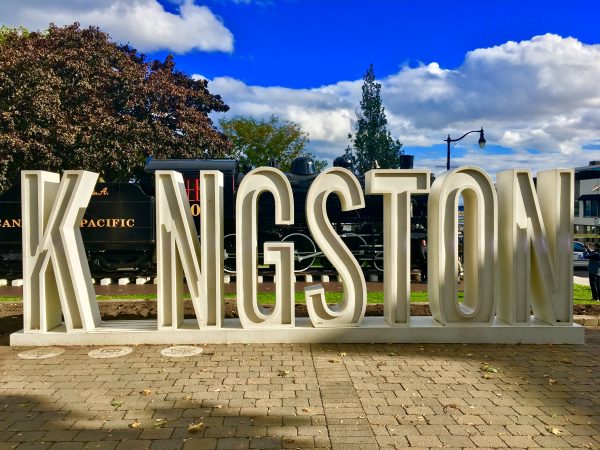 I ended the week off in Kingston and have nothing but great things to say about this city. Kingston is home to Queen's University, Fort Henry, the Tragically Hip, and some of the best sailing in Ontario. Kingston is also nicknamed the "Limestone City" because of the many limestone buildings, which are telling of the city's political and military past.
The best part of Kingston for me was the hotel. A colleague of mine (shout out to Anthony Dodds) had recommended the Frontenac Club Inn, which is a quaint but eclectic bed and breakfast in downtown Kingston. The location is perfect, as it's walking distance to the downtown core and a number of great restaurants and coffee shops, including my personal favourites, Aqua Terra and Tango Nuevo. The building was originally a bank in the 1800s but has since been renovated and turned into a remarkable B&B. Each room is uniquely decorated and furnished, all named after prominent people such as Prime Minister William Lyon Mackenzie King and Alexander Graham Bell.
If you find yourself planning a trip to Kingston anytime in the near future, I highly recommend booking your stay at the Frontenac Club Inn. You can thank me later.
Victoria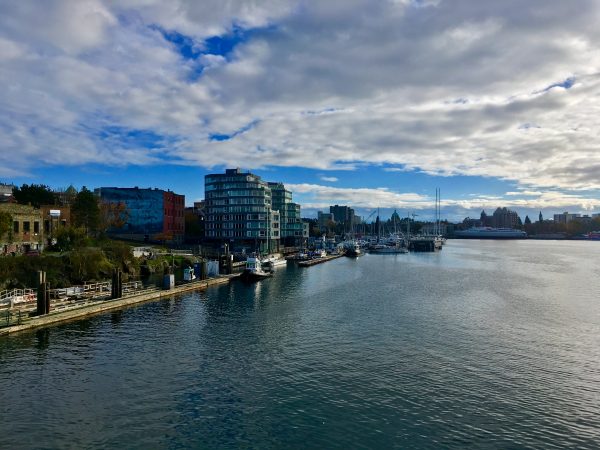 Now for the good stuff. My weeks in Victoria were by far the best. I ate at some of the best restaurants for breakfast, lunch, and dinner, so get ready for some serious food envy.
After arriving on a Saturday night, I was able to enjoy a day off on Sunday. It happened to be a beautiful day; the weather was mild and the sun was shining, so I met up with my good friend from university and we spent several hours walking along the beachfront.
I mentioned to my friend that I loved seeing the seals, so she recommended that we stop at the Oak Bay Marina. Apparently, it's known for being one of the best places to see harbor seals as they have a few local residents. We bought some hot apple cider, waited on the dock, and within minutes we had a curious harbor seal putting on quite the show for us.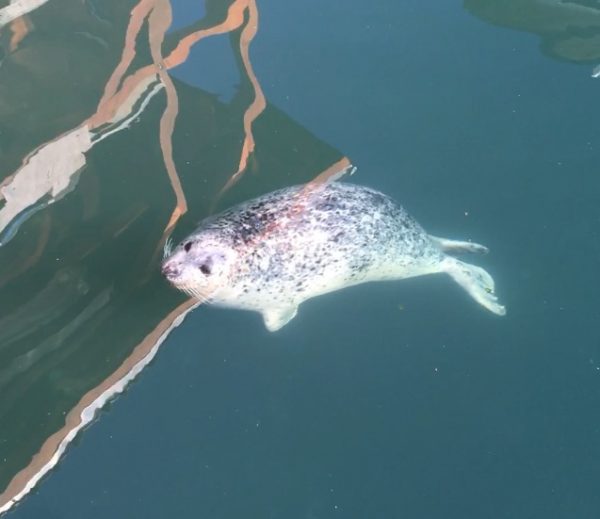 I stayed downtown at the Delta Ocean Pointe Resort for both weeks and I would highly recommend this to anyone travelling to Victoria. It's a beautiful, harbor-front property, in the heart of downtown. It's walking distance to all of the best shopping and restaurants but they do offer a free shuttle to anywhere you need to go. The fitness facilities are fantastic, they have squash courts, a small exercise studio, a pool, hot tub, and saunas. What more do you need?! This seems to be a favourite for UBC staff because when I arrived to check in, I was greeted by Ian Cull, the Associate Vice President Students at the Okanagan campus. We had been on the same flight from Kelowna and were both staying at the same hotel. Great minds think alike!
While I could spend forever rambling on and on about my glorious dining experiences and insta-worthy meals, I'm going to keep it concise and list my restaurant recommendations by meal. While the fitness facilities at the hotel were top notch, I'd be lying if I said that I didn't come home about five pounds heavier than when I left. And if you remember what I said back in chapter 1, while I always pack tons of workout clothes, I'm lucky if I even make it to the gym once. The only kind of "muscles" I'm worried about are the ones served in butter, white wine, with a side of fresh bread.
Of the many restaurants I visited, these were some of my favourites.
Breakfast + Brunch:
Mo: Le –  Mo: Le is a local favourite for all-day breakfast and lunch. Whether you choose something sweet, savory, vegetarian, vegan, or gluten-free, their home-style cooking won't disappoint. My go-to option is the Yam Omelette with a side of pesto hash browns. Be sure to buy a jar of their signature sauce to take home with you, so you can enjoy Mo: Le every day!
Jam Café – If you want to take your brunch to the next level, look no further than Jam Café. This all-day breakfast and lunch restaurant serves comfort food with a twist. They cover sweet and savory better than most, with dishes like Red Velvet Pancakes and Huevos Rancheros. It's hard to choose just one thing off the menu because they're all amazing, but let me just say, the peach bacon brioche French toast is everything.
Lunch:
Red Fish Blue Fish – This is a favourite amongst tourists and locals, and for a very good reason. Their food is delicious and they offer a dining experience like no other. Based out of an up-cycled cargo container on the pier in Victoria's Inner Harbour, Red Fish Blue Fish serves up locally caught, sustainable seafood. What better way to enjoy your seafood than with a front-row view of the inner harbour's boats, seaplanes, seals, and seagulls. You have to keep a close eye on that last one, as they tend to hover around the pier, hoping to snatch up someone's leftovers or half-eaten lunch.
Coffee Shops:
Dinner:
Il Terrazzo – Don't even get me started on this place. It's 11/10, hands-down, my favourite restaurant in Victoria. While it is on the pricier side, the food is amazing and the wine list is even better. If you have a special someone and you're looking for somewhere to go on a date night or anniversary, look no further. The indoor patio and brick fireplace create the perfect atmosphere that's equal parts cozy and intimate. This place will have you in the mood for love in no time. For me, it was love at first sight. As soon as the server brought the osso buco to the table, I knew it was the one for me.
Pagliacci's – A classic, Italian restaurant. If you are craving pasta, they've got you covered.
Little Jumbo – This is a cool, intimate restaurant with an eclectic cocktail menu.
10 Acres – They have three locations: the bistro, the kitchen, and the commons. Each with its own vibe and atmosphere, but the same great food. They are a farm-to-table restaurant, bringing in fresh produce from the 10 Acres farm and composting as much of the food waste as they can.
Nubo Japanese Tapas – Nubo's modern take on tapas and Japanese Izakaya dining is exactly what I didn't know I needed in my life. Their menu is full of unique and creative dishes that you won't find at other Japanese restaurants. 10/10 for presentation. I snapped this photo of my 1980 Monkeys and it tastes just as good as it looks.
So now that I'm officially drooling at my desk, I'm going to stick a fork in this blog post (pun intended). I hope you enjoyed the journey and that you'll find some of these recommendations helpful. Despite the 2018 travel season being officially over, the fun never ends in Student Recruitment and Advising, so stay tuned for more adventures with the Road Warrior!