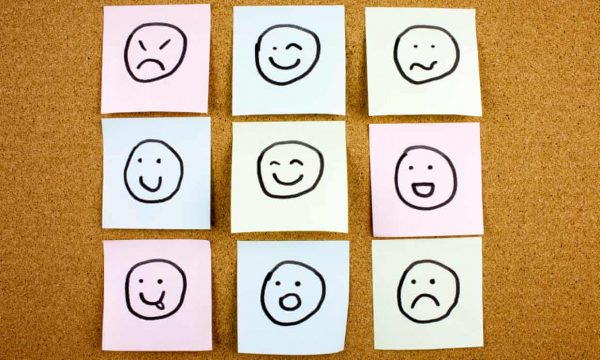 Last week, I was fortunate enough to attend the Search Inside Yourself training program that was hosted at the Vancouver campus. This two-day workshop was the best professional development session that I've participated in during my time at UBC. The Search Inside Yourself program began as a mindful leadership initiative at Google in 2007, and after growing in popularity and scope, the Search Inside Yourself Leadership Institute was founded in 2012.
This professional development opportunity was organized by UBC's HR team (shout out to Miranda Massie!), and was led by two phenomenal instructors, Dr. Belinda Chiu and Tovi Scruggs. Both instructors have extensive experience in education, leadership, and mindfulness.
While this training is based on mindfulness and meditation, it's much more practical than it may sound. We didn't spend the whole day in a deep, meditative state, sitting cross-legged on the floor and chanting "Om". We did spend two days exploring psychology, neuroscience, and learning a variety of techniques for monitoring our emotions and managing our reactions. There are micro-practices, such as taking a few mindful breaths, that can be used when you're feeling stressed at work or approaching a difficult conversation with a coworker or partner. Fortunately, these techniques can be applied in both personal and professional settings. Cultivating these practices leads to an increase in Emotional Intelligence (also known as EQ).
Emotional intelligence isn't a new concept, but has only recently gained popularity through research, TEDx Talks, and companies like Google. Many experts, including world-renowned psychologist Daniel Goleman, believe that emotional intelligence is a key component of effective leadership and high performance.
Luckily for us, emotional intelligence is something that we can learn. Just like training for a marathon, we spend days, weeks, months, and even years learning how to run a little bit farther, a little bit faster. In a similar way, we can train our brain each and every day to become stronger, more resilient, and more aware.
Interested in learning more? Ready to start training your brain today? Pick up a copy of Search Inside Yourself: The Unexpected Path to Achieving Success, Happiness (and World Peace) by Chade-Meng Tan, creator of the Search Inside Yourself program. Or reach out to Miranda Massie and ask when UBC will be hosting the next Search Inside Yourself training session.