posted on behalf of Hilary Finch
This recruitment season looks a little different for our SRA team. Okay, it looks A LOT different. In past years, our recruitment events might have looked like this: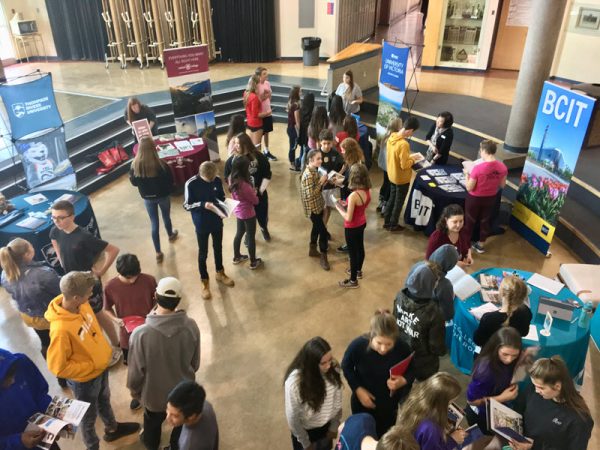 Or even this…
But this year, it's going to look more like this:
Instead of seeing the smiling faces of our prospective students and connecting with counsellors in-person, we will be perpetually staring into a tiny green dot and hoping that people are at least laughing at our jokes on the other side of their blank Zoom screens.
Due to these unprecedented times, we will be hosting all of our recruitment events from home in a virtual format.
*** Side note: I say that we start a game, and whenever someone says "working from home", "virtual", or "unprecedented", we all have to take a sip of our pumpkin spice lattes. With that being said, please enjoy your caffeinated beverages responsibly. ***
When our team first transitioned to working from home, and was forced to cancel our spring travel and events, I wondered what we were going to do. But the SRA team didn't waste a second and immediately came up with new strategies and ideas for supporting both incoming and prospective UBC students. This included online, one-on-one advising appointments via Zoom, faculty-specific presentations, and general information sessions. These advising appointments and online sessions were extremely successful, and were greatly appreciated by both students and parents. With all of the uncertainty about what would be happening this fall, it was important for us to stay connected and to provide continual support.
The success of these online initiatives is a testament to how hardworking and adaptable our team really is. And with this experience behind us, I am confident that our team will be able to continue supporting prospective students and will make this recruitment season one to remember!