Some recent photos of our group (in reverse chronological order):
Socially distanced get together in Locarno Beach, Vancouver – September 2020 (from left to right: Abraham, Pritam, Asem, Karthik, Niranjhana, Kumseok).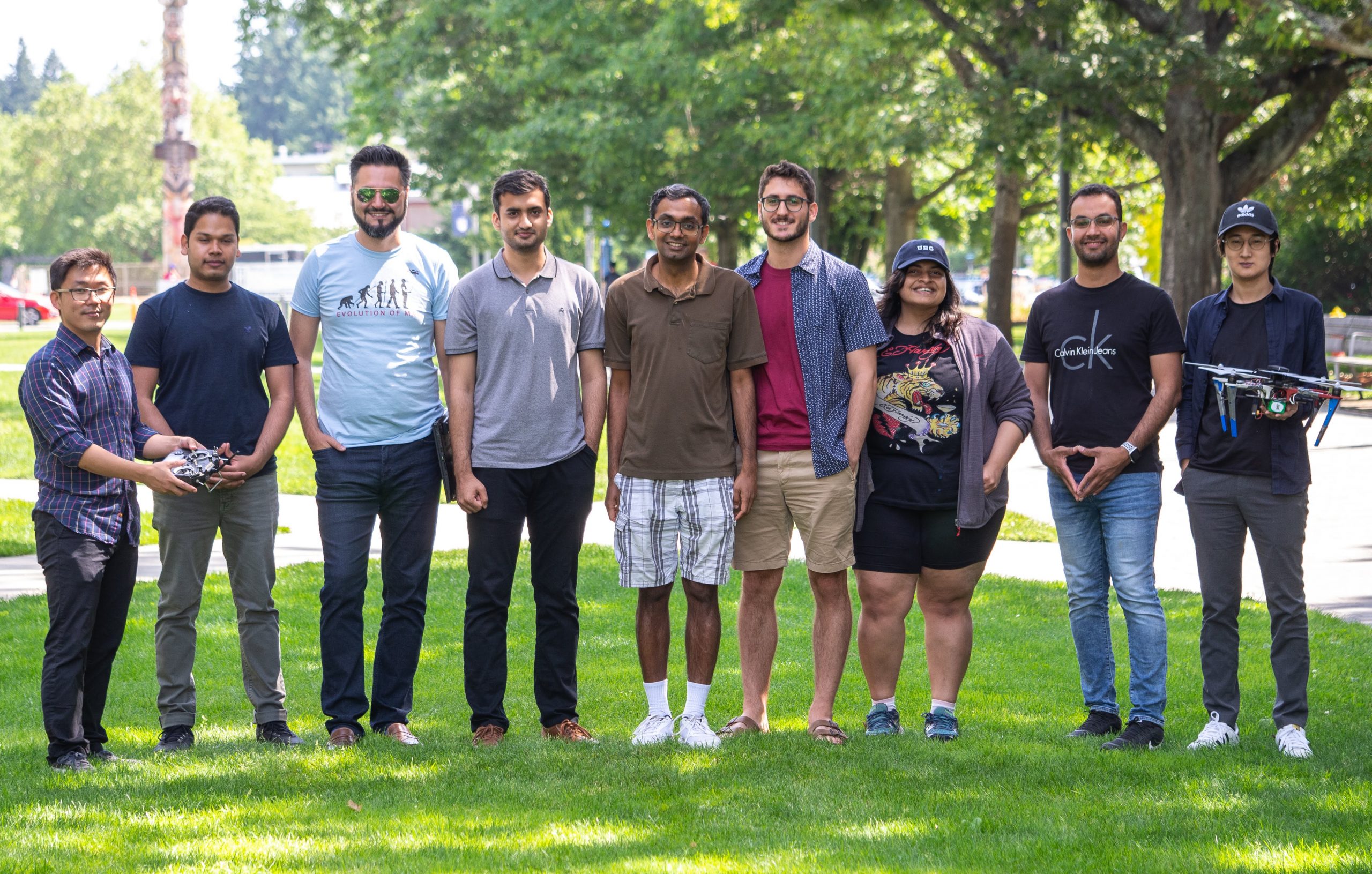 Testing IoT devices on a sunny day in Vancouver – 2019. (from left to right: Kumseok, Pritam, Mehdi, Abdul, Karthik, Lucas, Aarti, Asem and Yong (Alex).
Joint picnic of the Computer Systems Reading Group (CSRG) at Deep Cove, followed by Kayaking – 2019.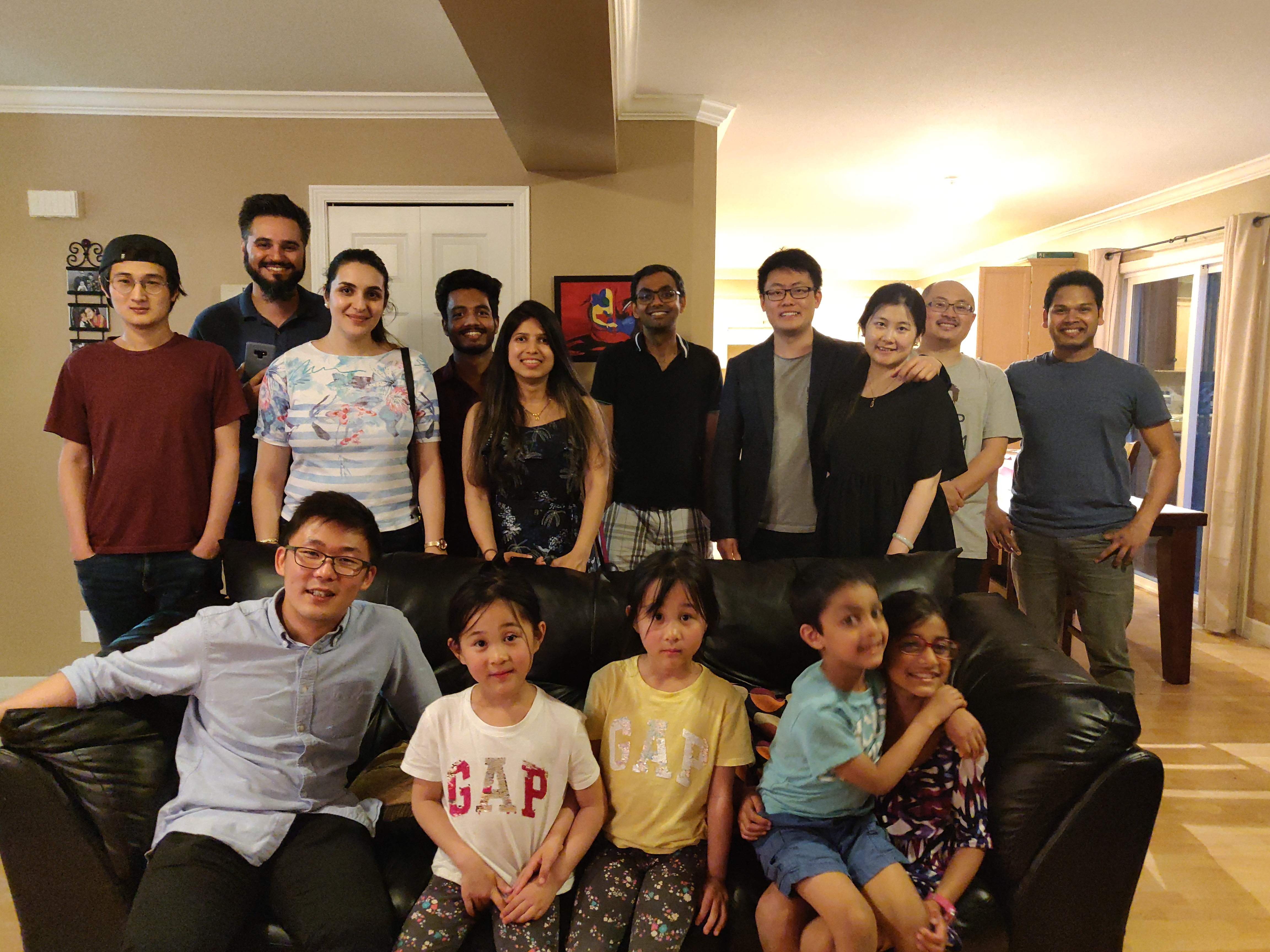 Karthik's House for Justin's graduation party – 2019.
Front row (left to right): Kumseok, Bo's kids and Karthik's kids, back row (left to right): Alex, Mehdi, Mehdi's wife, Ekta's brother, Ekta, Karthik, Justin, Justin's wife, Bo, and Pritam)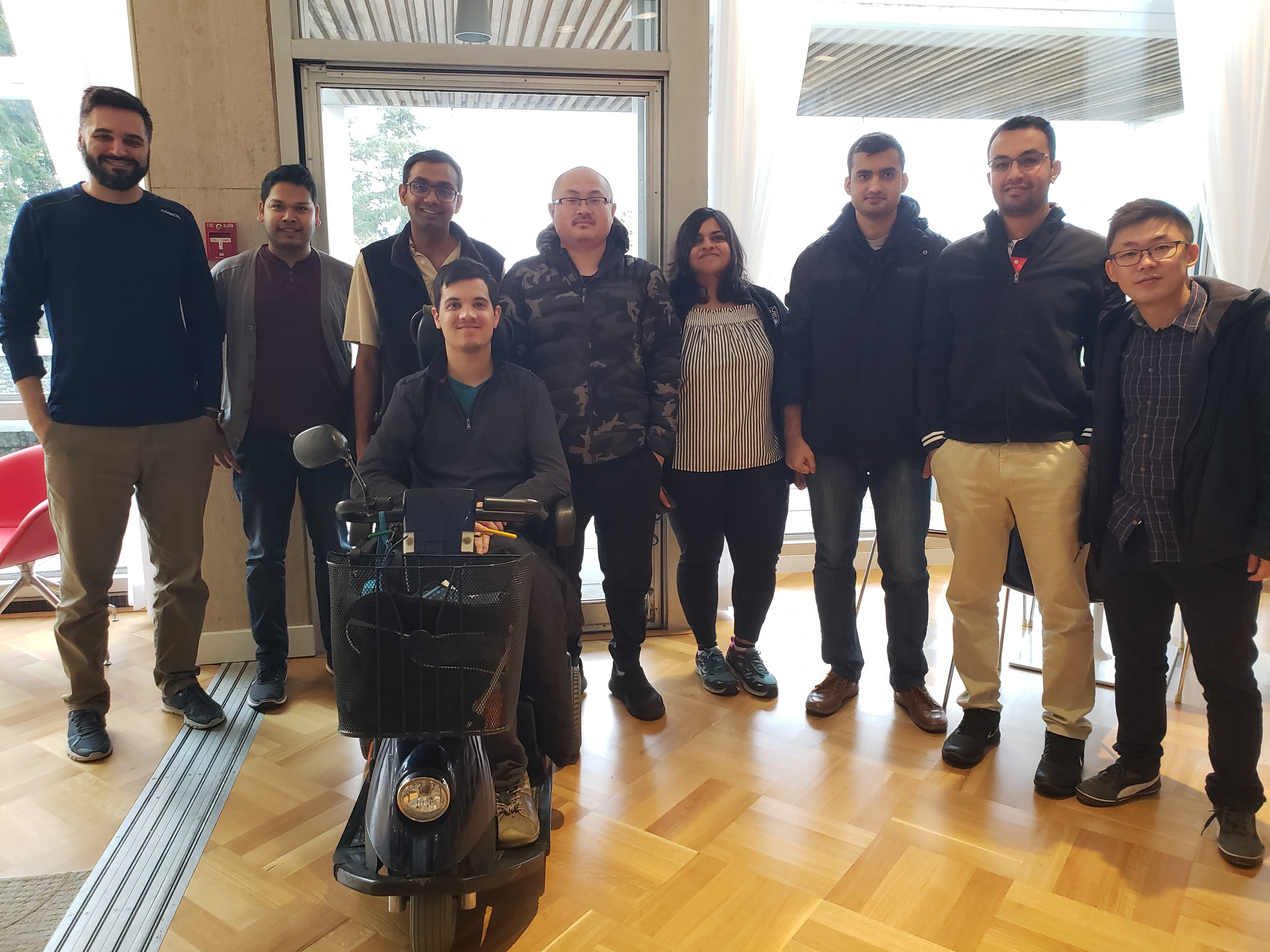 On-campus restaurant – Sage bistro, 2018 (center: Julien, left to right: Mehdi, Pritam, Karthik, Bo, Aarti, Abdul, Asem and Kumseok)
On campus restaurant – Biercraft, 2018
(left to right: Julien, Asem, Justin, Alicia, Selina, Mehdi, Lucas, Kumseok, Karthik, Aarti, Pritam, Zitao, and Abdul)
Off campus restaurant, 2017
On campus restaurant, 2017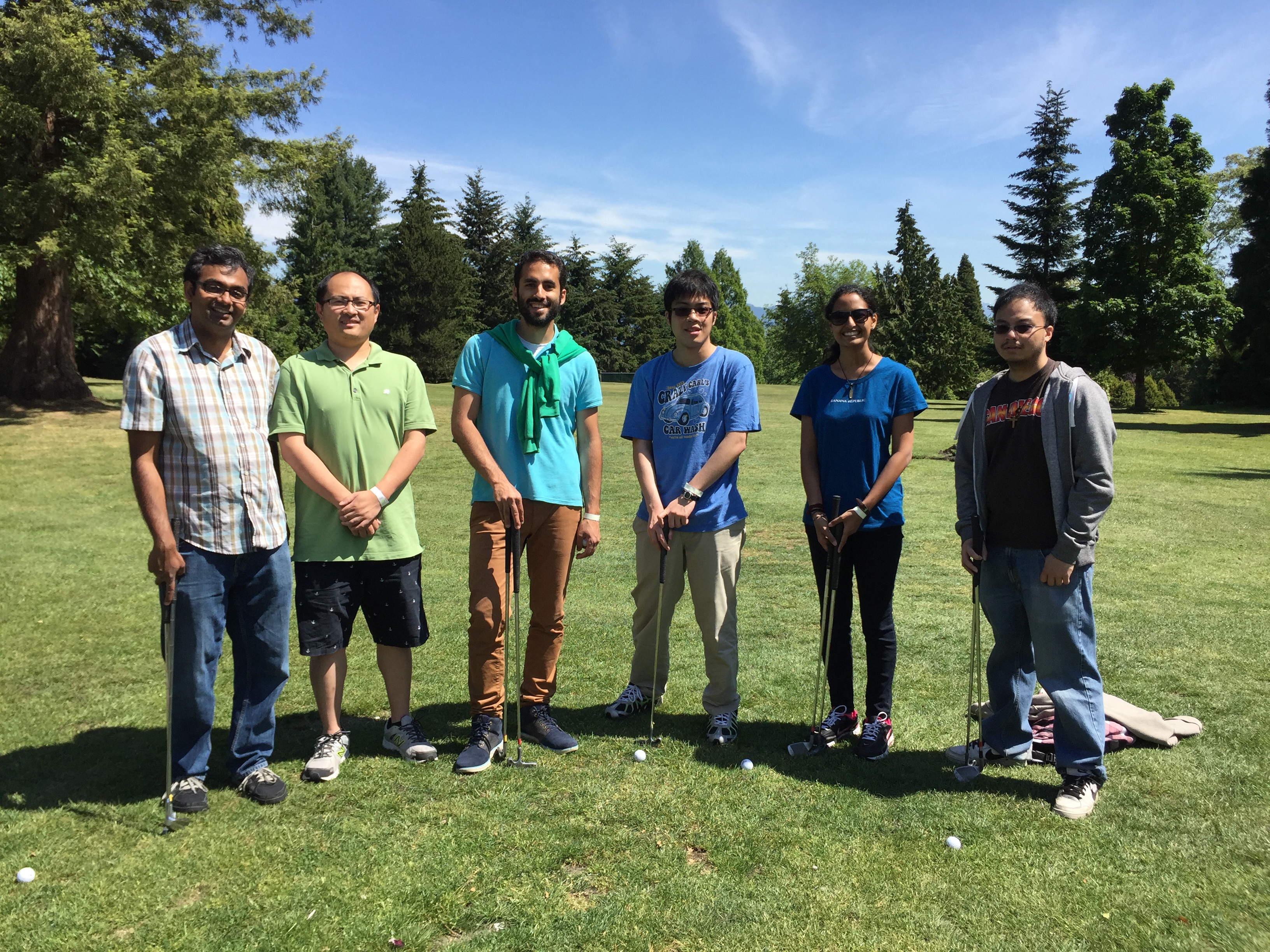 Pitch and Putt, 2016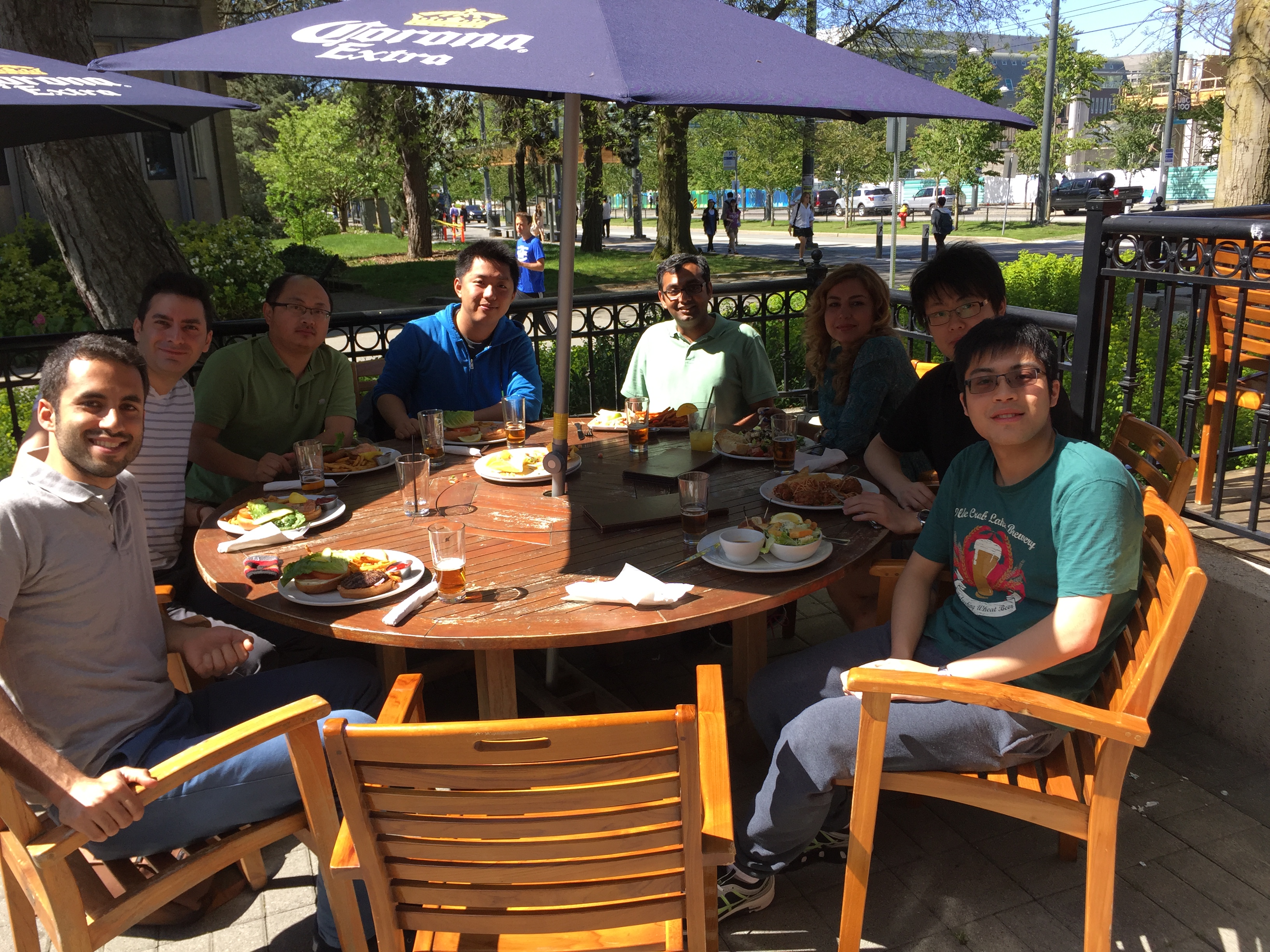 On-campus Restaurant, 2016

On-campus Restaurant, 2015
Thesis defence, 2015
Kayaking at Deep Cove, 2015
Downtown Vancouver Restaurant,2014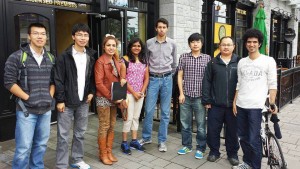 Outside a coffee shop in downtown Vancouver, 2014
Canada Place, downtown Vancouver, 2014