HELLO, PLEASE NOTE THIS SITE HAS BEEN ARCHIVED AND THE CONTENT HAS BEEN RE-POSTED ON MY NEW SITE HERE:
http://healthycitymaps.blogspot.com/2013/11/physical-activity-mapping-with-strave.html
——————————————————————————————-
Last week while riding my road bike with a new friend, I was enlightened by a tale of a new website/app that allows you to upload GPS tracks of your running/cycling efforts and compare your results across specific segments with thousands of other users from your own neighbourhood and around the world. Here is an example of a especially challenging hill I climb on my daily commute from home to UBC – it is particularly rewarding to race 200 other people as I ride: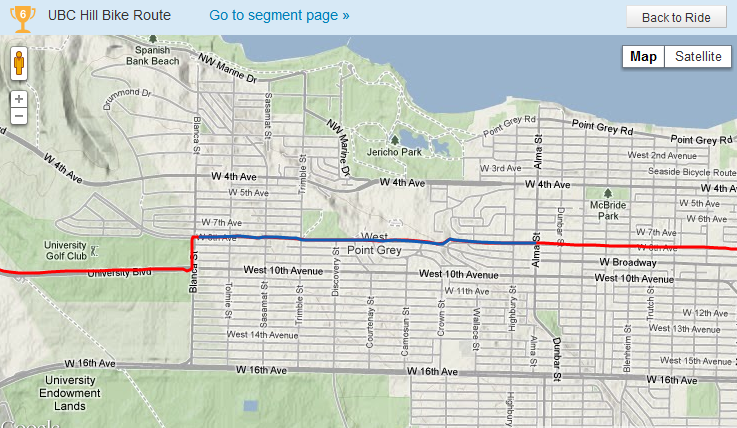 I am also very impressed by the other features for viewing your route, speed, elevation and heart rate all simultaneously. I have used other products before like Polar Protrainer, Garmin Training Centre, and MapMyRun/Ride but none come close to being this slick: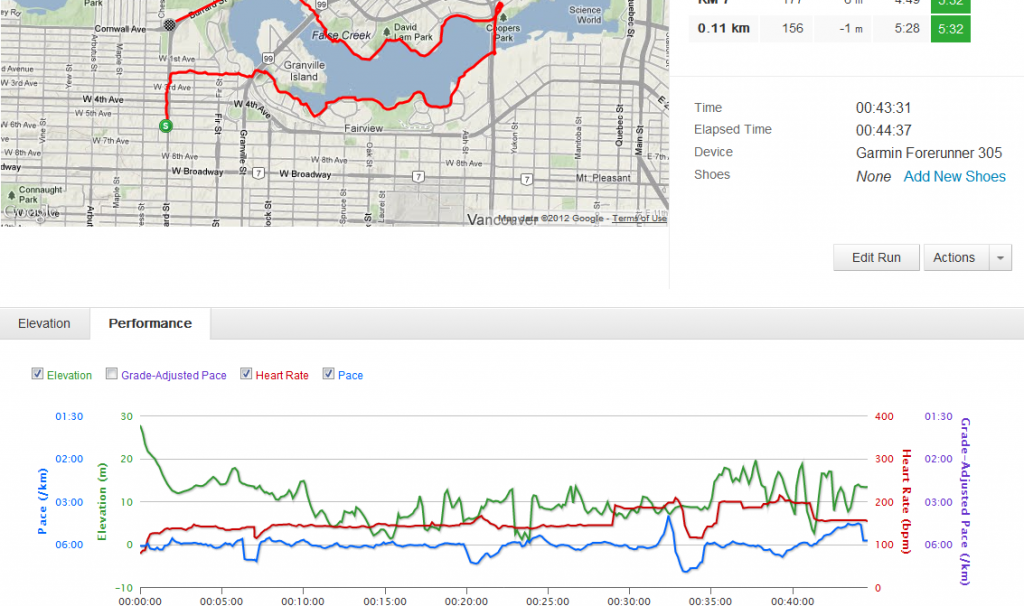 If you would like to learn more you can visit www.strava.com or visit my personal page here: http://app.strava.com/athletes/367619 and feel free to follow me or give me kudos!