Rouge Forum Update: The Education Agenda is a War Agenda. (Read full update here.)
The Little Red Schoolhouse
Chicago Whittier Sitdowners Hold Strong For Complete Victory:
"I was ignored, laughed at, intimidated and treated like a criminal by CPS."
Part of Arceli Gonzalez's opening remark Wednesday during her allotted time at the Chicago Public Schools board meeting is no longer true. The parents and activists protesting at Whittier Elementary School are not being ignored.
After her contentious exchange with schools CEO Ron Huberman, Gonzalez and over a dozen other supporters of the protest filtered out of the board chamber. In the hallway, a gaggle of media crowded around for an impromptu press conference where Gonzalez said the sit-in would not end even if they received Huberman's promised letter outlining prior agreements to preserve the field house they call "La Casita."
For the last 43 days, parents and activists from Pilsen have been living in the field house at Whittier, 1900 W. 23rd St., to protest the plan to demolish the decades-old building – deemed unsafe by CPS – and replace it with green space. It was to be the final part of $1.4 million in improvements to Whittier in the last year. The group demands a library for the school, one of over 160 in the system without a formal library.
"We don't want 10 books in the school, we want a full top-of-the-line library for our kids, just like other schools are getting," said Evelin Santos, a DePaul student from Pilsen who has been very active in the protests.
One of the Best Big Test Videos Yet:
"Collaborative Planning"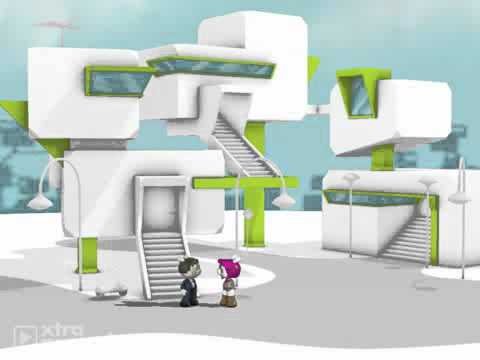 Male figure: Let's begin today's collaborative planning meeting with successes and challenges. Who would like to volunteer some successes? You are all required to volunteer successes.

Female voice: My students are not understanding verse structure. We have been working on it for three days….

Male voice: That is not a success. You need to mention a success for this week.

Female voice: There have not been any this week. Today is Tuesday and Monday was a holiday.

Male voice: See, it was not hard to find a success. Stop being so negative and we can get more done. Does anyone have a challenge to volunteer?
Berkeley Riots Over Education Cuts:

The Education Agenda is a War Agenda: CHULA VISTA, CA – Southwestern College today announced a major new partnership with the U.S. Navy and Department of Labor to train students for long-term, well-paying careers in ship maintenance and repair. The new program is the only one of its kind in California and open to anyone interested in becoming part of the Navy's civilian workforce.
"Our students want an education that translates into a career. With this new partnership, they have yet another way to get it," Dr. Raj K. Chopra, Superintendent/President of Southwestern College, said. "Working with our federal partners, Southwestern College is proud to offer diverse learning opportunities to our students and community."
The program, called the Southwest Regional Apprenticeship Program, is based at the Naval Air Station North Island in Coronado. It includes academic and trade-based training, and provides its graduates U.S. Navy and Department of Labor Journeyworker certifications and a Certificate of Proficiency from Southwestern College.
So You Want to Get a PhD in the Humanities? (Poignant video)
Another Creative Video by Jerry "Gangs in the Hat!"
Stroker Mathis Sentenced: Former Detroit Public School Board President Otis Mathis was sentenced today to two years probation for misconduct in office related to accusations he fondled himself during a private meeting with the woman who was then serving as the district's superintendent.
More Detroit School Administrator/Gangsters Charged: A federal grand jury today whacked a former Detroit Public Schools executive with new charges in a public corruption scandal involving inflated million-dollar invoices, kickbacks and expensive parties that were thrown on the school district's dime.
Charged in the superseding indictment was Stephen Hill, 59, a former executive director of the Risk Management Department of the DPS, who allegedly accepted and demanded kickbacks from a vendor accused of looting more than $3 million from the school district by over-billing for inadequate work. Hill also accepted kickbacks in the form of a brand-new Mustang GT convertible in 2005, and a new Dodge Durango SUV in 2006, the indictment said.
Hill also is charged with conspiring to use DPS funds to pay for his $40,000 retirement party when he temporarily left DPS in September 2005.
Also charged in the superseding indictment were Sherry Washington, her sister Gwendolyn Washington, Marilyn White, and Sally Jo Bond — all of whom were partners in company called "Associates for Learning."
According to the indictment, Associates for Learning contracted with Hill to facilitate a wellness program for DPS employees that was supposed to cost $150,000. The company ended up billing DPS more than $3 million for the program, and gave Hill 5% of the total amount as a kickback, the indictment said.
Read full update here.