Pedagogy
On this page you might develop the connection between your teaching philosophy and your pedagogy. You can show that you 'walk the walk' and explore pedagogy from a deep and embedded perspective through reflecting on the ways you teach and how you feel about teaching and learning.
I would tend to share a few artifacts (images, video or samples of work/lessons/units) that share the ways I teach, how my students are engaged in learning and how I plan for this.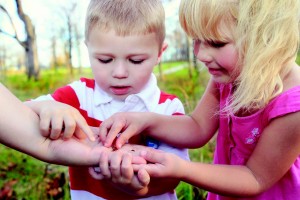 As a constructivist minded educator who is deeply engaged with the environment, I utilize the outdoors as a hands on learning space at every opportunity. I utilize the local beach and park as secondary classrooms. One challenge with this, of course, is that children can become distracted initially by a new and exciting environment. My 'remedy' for this is to go out more often… the more time you spend in a location, the more time students begin to see it as an extension of the classroom. I find the natural world is the perfect stimulus for student questioning and meaning-making!
NB: (I would expand on and refine the above reflection for my eP – referencing specific pedagogical approaches and even listing or linking to my favourite learning spaces, resources, lesson ideas etc.)