Business Cards: The Brand in Your Hand
A student's guide to the business card design and printing process.
First of all, I want to follow up on my previous blogpost. I find it fascinating that within days after publishing it, I already received comments from web surfers as well as peers, and even an employee from a business I blogged about. Businesses are constantly monitoring social media just as often as consumers follow businesses. Tiffany Pai's blog explores such effects of web presence and specifically its impact on the consumer population. It is evident that establishing a strong web presence is important, but we mustn't forget personal branding in the "physical" world as well.

'Tis the season for personal branding. Business cards are every Sauder student's quintessential must-have tool, and with the profusion of great networking events in the New Year from Style in the City 2012 and BizzComm to NIBC and Enterprize, this winter break is the perfect time to brainstorm, design, and print your own business cards.
As a design and networking addict, the Sauder business cards were not distinctive enough for my tastes. Thus, I set out on a journey to research and develop my own business cards. Here are, from my experience, the top 3 tips for creating personal business cards with respect to the design and printing process:
1.      Remember the purpose of your card.
Business cards should be memorable, simple and informative. Think about how long you would look at a card if someone were to hand their card to you. Keep your content basic and visible; never clutter with all your Twitter, Facebook, and LinkedIn accounts. If you're a student with no business or clubs, just include your name, phone number, and e-mail. If you are an executive of a club or owner of a business, include your company name and title, fax, mailing address, as well as a corporate website. Make sure the phone you use is direct; there's a reason why you see businessmen with a Blackberry, iPhone and Android.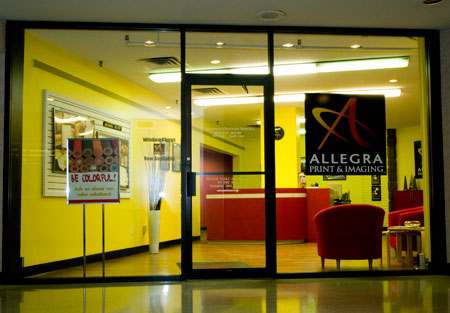 2.      Do your research and don't be afraid to spend a little more – pick your printing company carefully.
My advice is either to read customer reviews, or to go to the store to meet the employees and check their printed samples before ordering from a company, because the "more-for-more" strategy doesn't always apply. I recently had experience with a 3 – 4 day print service at a printing company in Downtown Vancouver that had a very clean and professional website, priced between $55 and $60. Although the staff was kind, the overall service and quality lacked the professionalism and promptness I expected for their price point.
Also, something to take note of is that different printing companies will have different specifications on how to prep your business card design for print. Generally, make sure your design in Adobe Illustrator or Photoshop is prepared with:
·         300 ppi (resolution)
·         canvas size at the standard cut size 3.5 x 2 inches (89 x 51 mm)
·         add an additional quarter inch bleed all around (always add guides to show where bleeds are)
·         produce CMYK colour mode.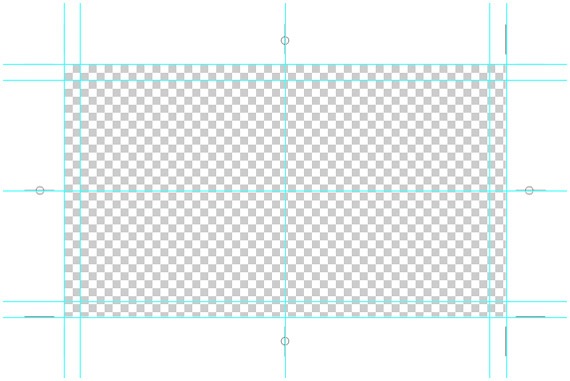 Another reason why choosing a good printing company is extremely important is that different places will offer different paper textures, paper thickness, and printing techniques. Generally, I'd go with a heavier matte card stock (at least 12pt, and at best, 14 or 16 pt) so people it is easier to write on. Silk lamination is a current trend because of their durability (tear and water-resistant) and elegance (smooth, matte finish).  This, combined with either spot UV or metal foil printing (overlaying either a gloss with a shiny embossing effect or a metallic sheen) can create a spectacular and elegant effect:
16 pt card, silk finish, spot UV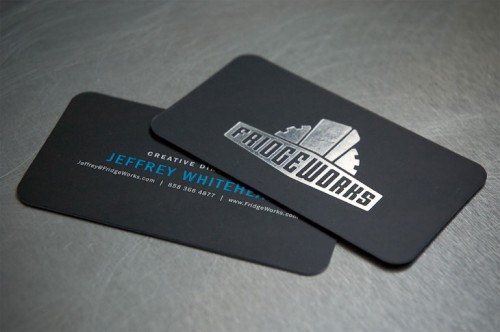 16 pt card, silk finish, UV coating over text, silver foil
3.       Remember that there are FREE resources everywhere.
If you are unsure how to set up your file or even just where to start, there are free templates everywhere on the web. Refer to other people for inspiration, or browse for templates on sites like DeviantArt. Find a beautiful colour scheme on Kuler, and then choose a premium font like Quicksand or Zag. Remember the different connotations colours give, and ensure that the font is simple
(usually sans serif), and readable (no less than 8 pt). A good font is pretty much the difference between an amateur and professional business card. The current trend in business card revolves around minimalism, simple icons, clean vector lines, and a uniting colour (often tri-colour) or pattern theme on front and back. Here's a great example:
Finally, be sure to read up on business card etiquette. Keep your cards clean and unfolded. Generally, present and receive business cards with both hands, palms up. Always look at the card you are given before putting it away in your cardholder, give thanks, and makes notes on it
inconspicuously
.
To sum it all up quickly, remember that in addition to the actual design (colours and fonts) of the business card, you can play around with the actual print and card stock itself. Make it simple but to the point, with a unifying colour scheme or even text-as-a-logo. Make the card bilingual if your environment requires so, or if you want to show diversity. I hope that after reading this, you have gotten a better grasp of business card designs, and I leave you with one last bonus tip – NEVER START LATE. Business cards may be small, but take hours and hours to perfect.