by Jing Liu ~ October 30th, 2012. Filed under:
Experience
,
Libraries in Japan
,
Professional Development
.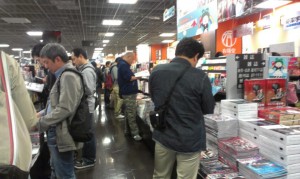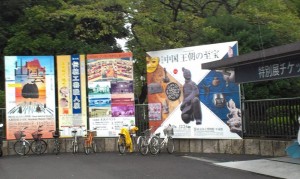 Heavy fog at Beijing airport delayed my flight. When we landed in Narita, it was packed. Foreingers are required to take finger prints and photos, which slowed down further. On the way to Ueno, it was getting dark. It took me entire Saturday for this short flight.
Rachel picked me up on Sunday morning and took me to the National Museum. Its arrangment is very friendly, many buildings and smaller rooms with a beautiful garden. We spent hours there and didn't feel tired at all. There's special exhibit on Chinese ancient empires. Many rooms' introduction stated the influence of China and Korea. Very low profile attitude, but the exhibits themselves present us the adaptive creativity of Japanese people.
On our way to meet Dr. Lo's and Paul Kelly, we stepped into this bookstore, packed like in the Narita airport.