I am pretty sure most of you have heard of 3D printing technology. Knowing that you can print anything you want, 3D printers have opened up unlimited opportunities for us to print toys, tools in our living room and household appliances as well. However, all of these great products have one thing in common – rigidity. That means they will maintain their shape once we print them, avoiding the hassle of putting pieces together to obtain a complete product.
So why 4D if 3D does the job?
Skylar Tibbits, an MIT researcher who came up with this new concept of 4D printing has announced "It's called 4D printing. The idea behind 4D printing is that you take multi-material 3D printing — so you can deposit multiple materials — and you add a new capability, which is transformation,that right off the bed, the parts can transform from one shape to another shape by passive energy — so heat, shaking, pneumatics, gravity, magnetics."
So what does that really mean? Well, it means printing objects that can change after they are printed—basically printing a raw material that folds into the shape of the final object like a long chain of polypeptides in cells that self-folds into a functional protein.
For example, this MIT string works by printing a long strand of plastic that's made two different polymers that react differently to water; one expands and one contracts, and by intelligently mixing the two based on blueprints, the strands fold themselves into the shape of the final object. Although 4D technology remains premature, such concept has the potential to extend to greater innovations that will allow 4D production of pipes that can actually expand and contract in response to water demand. Or imagine a self-assembling furniture. Print out a flat board and add water; next thing you know it curls up into a rocking chair.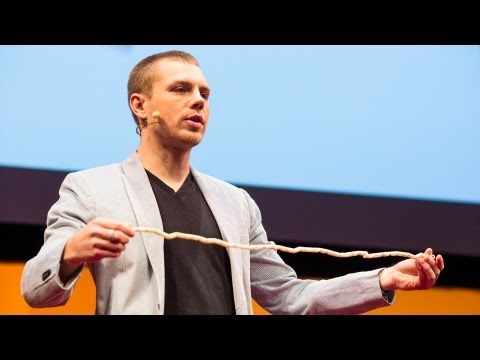 Written by Seungwon Lee