See below for further details.
Virtual Food Drive & 50/50 draw
Help us reach our $500 fundraising goal for The Greater Vancouver Food Bank. Purchase 50/50 tickets between December 4 and 8, or donate directly through our Virtual Food Drive.
Gingerbread Houses
Later this week each unit in ES, and each team on the Integrated Program will receive a gingerbread house kit. Teams will have until the morning of December 8 to complete their team gingerbread house. On the morning of the 8th all gingerbread houses will be put on display (location TBD) in preparation for judging in the afternoon. The winning gingerbread house will be announced at the holiday party in the Gallery 2.0.
This year, there will be a trophy for the winners in addition to $100 for the team to spend on catering.
Gingerbread house competition rules
Must utilize the gingerbread house in the kit.
Maximum footprint is 24″ x 24″.
Additions to the design are permitted and unrestricted, but the finished product should be mainly edible.
For inspiration and to see how tough your competition will be, here are some photos from the first three competitions:
More from 2016 on Flickr.
More from 2015 on Flickr.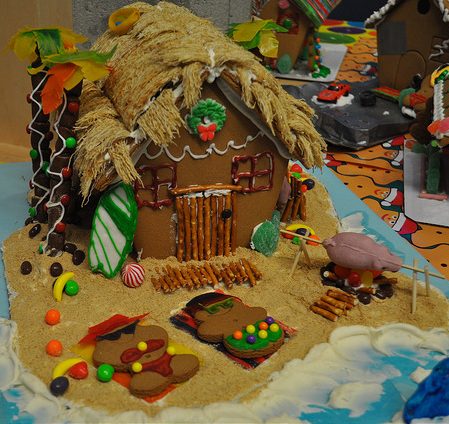 More from 2014 on Flickr