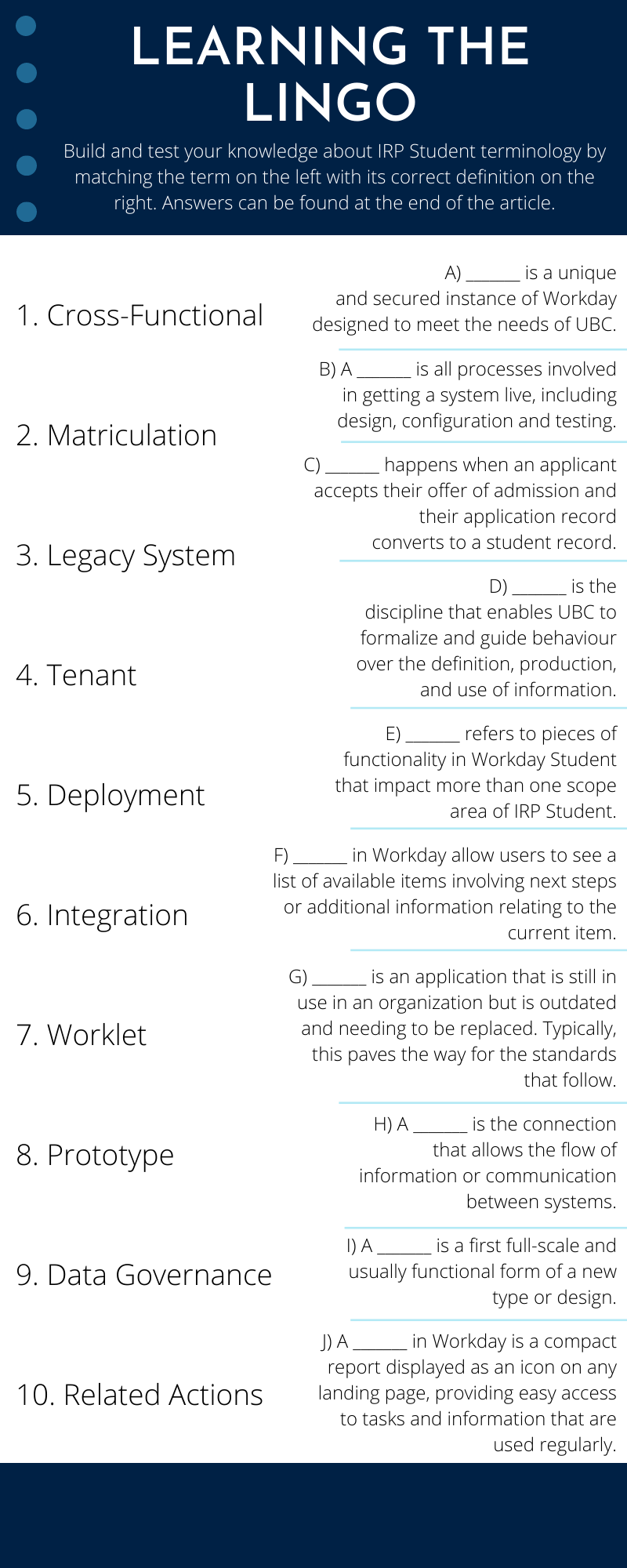 Answers:
1+E) Cross-functional refers to pieces of functionality in Workday Student that impact more than one scope area. For example, Records and Advising setting up Academic periods and sessions will impact Learner Financial Management configuration of tuition and fees.
2+C) Matriculation happens when an applicant accepts their offer of admission and their application record converts to a student record.
3+G) Legacy System is an application that is still in use in an organization but is outdated and needing to be replaced. Typically, legacy systems pave the way for the standards that follow. At UBC, SIS is our legacy system.
4+A) A tenant is a unique and secured instance of Workday designed to meet the needs of UBC.
5+B) A deployment is all processes involved in getting a system live, including design, configuration and testing.
6+H) An integration is the connection that allows the flow of information or communication between systems.
7+J) A worklet is a compact report displayed as an icon on any landing page, providing easy access to tasks and information that are used regularly.
8+I) Prototype is a first full-scale and usually functional form of a new type or design.
9+D) Data Governance is the discipline that enables UBC to formalize and guide behaviour over the definition, production, and use of information.
10+F) Related actions allow users to see a list of available actions involving next steps or additional information relating to the current item.