Posted on behalf of Jennifer Kerr
The UBC Okanagan campus is located within the territory of the Syilx Okanagan Nation, whose spirit of stewardship is maintained in UBC's respect for sustainability and the land. We reached out to ES Okanagan team members to find out how they contribute to sustainability in their daily lives. We received an overwhelming number of inspiring responses, with many common themes emerging.  We've compiled those responses into the image below to illustrate the actions we take – both big and small – to take care of our environment.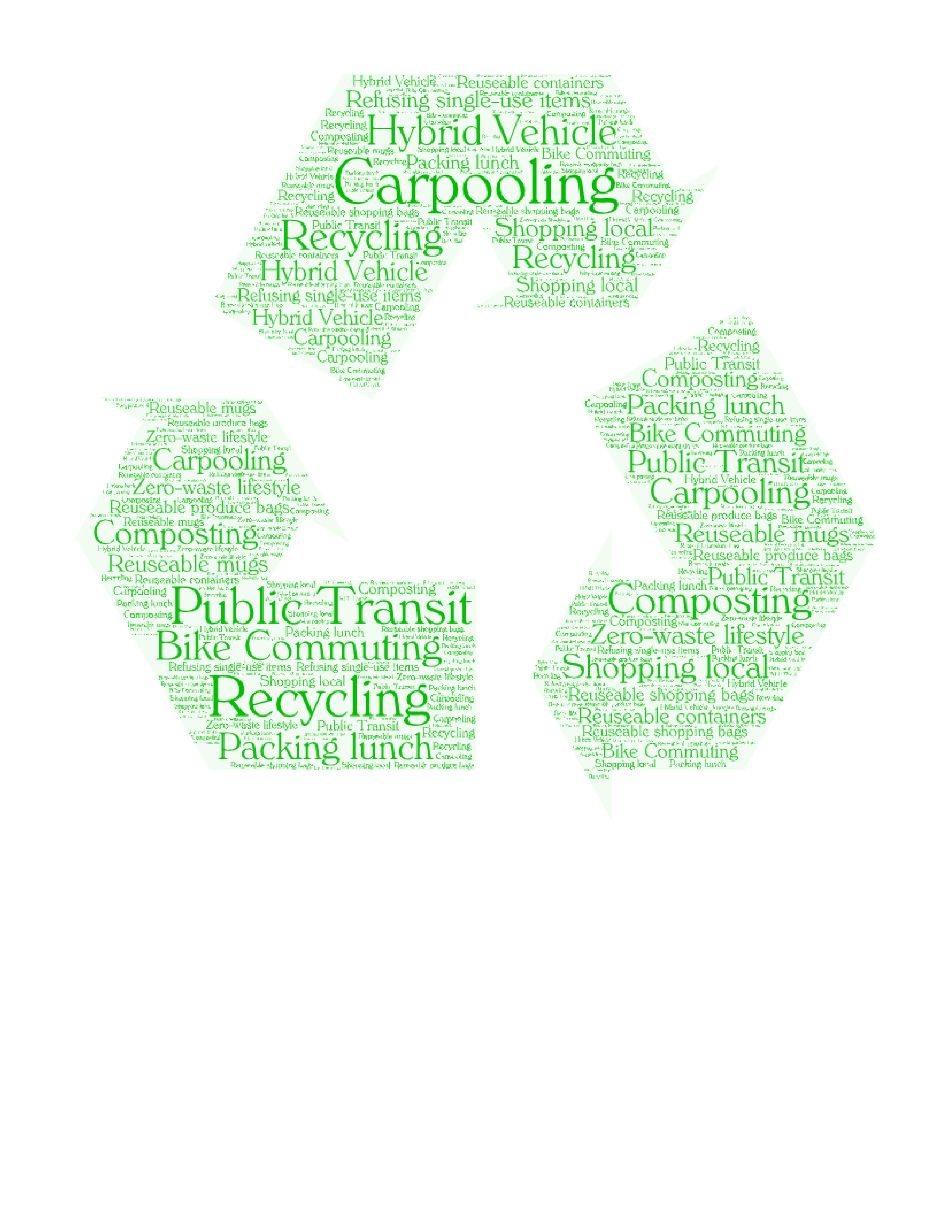 One response in particular stood out as a reminder of our extreme commitment to sustainability:
I absolutely refuse to use plastic bags when shopping. If I forget my cloth bags, I pretend that if I were to take a plastic bag from the store, the consequence would be death. By stoning. As I walked to my car. By small, angry village people. I have used my lunch containers, my purse, a shoebox in my car, a big blue gardening bin – all as carry-out options to ward off the imaginary stone-carrying village people. I have even a couple times, just loaded everything into the cart and threw it in the back of the car. You do that a couple times and you will ALWAYS remember to pack your bags.