http://www.ser.org/iprn/founder.asp
This is another site that fits nicely with our Module 4 focus on Ecological Issues in Indigenous Education and Technology. Dennis Martinez, chair of the IPRN, discusses the rising interest in Traditional Ecological Knowledge (TEK). He suggests that TEK offers a complementary approach to Western Science in the quest to understand our natural world. He notes that Indigenous societies were the first to notice the effects of climate change, and that they have a wealth of environmental information base on the observations of countless generations.
Martinez goes on to discuss how TEK is being threatened by globalization, which has often resulted in Indigenous groups losing control over their ancestral lands and resources. He stresses the need to restore and repair the relationship between nature and humans.
There is a wealth of additional information on this website, organized through numerous links on the left side of the homepage. Well worth a look – so much to learn and consider here!
http://www.indigenouseducation.org/index.html
This Indigenous Education Institute (IEI) was created as a non-profit venture "with a mission to preserve, protect and apply traditional Indigenous knowledge in a contemporary setting, that of Indigenous peoples today, around the world". Representatives from IEI have traveled around the world giving presentations to Indigenous organizations and institutions, as well as mainstream universities and K-12 schools.
Although IEI is located in Santa Fe, New Mexico, the administrators and board members represent various Indigenous groups. IEI is doing some important work in examing Native and Western Science in order to share awareness of Indigenous research methods and evaluation with the Western World. I was happy to learn that a priority of IEI is to assist Indigenous youth in building positive self-esteem and a strong sense of identity based on traditional cultural knowledge.  Overall, this is an informative and well-organized website!
Developed by the Heritage Community Foundation this site is an "edukit" which is designed to enhance student understanding of the knowledge developed by Fist Nation people throughout history.
http://www.edukits.ca/aboriginal/contributions/index.htm
This resource was developed in conjunction with numerous agencies including Alberta Aboriginal Affairs, Museums, Schools, Aboriginal researchers, historians and elders such as Billy Joe Laboucan and Laura Okemaw.
The site features a student and a teacher zone.  In the student zone you will find numerous activities, biographies, puzzles, games, links and a photo gallery.  The resources contain a great deal of information about Aboriginal people and honours the contributions made by such historical figures as Alex Decoteau, Pakan and Star Blanket, as well as present day people like Allen Sapp and Jordin Tootoo.  In the teachers zone you can find activities and lesson plans for integrating these resources into the classroom.  There are both junior and senior high sections containing links to curriculum outcomes, teacher information, a full lesson plan and related downloads.
Here is an example of the resources available for a Grade 12 Lessons on Aboriginals in Business:
Anyone who is trying to incorporate more Aboriginal history and knowledge into their classroom should consider checking out this site.  Also it gives a good idea of how such traditional First Nation knowledge can be weaved into the curriculum.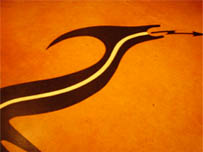 The mission of the Indigenous Education Institute (IEI) is to preserve, protect and use Indigenous knowledge in current settings.  They have developed projects to preserve  Indigenous knowledge and protocol to protect it.  It is governed by a board of directors, International Advisory Council, and an IEI Elders' circle.
Current projects include:
Cosmic Serpent, a National Science Foundation (NSF)-funded professional development project developed to increase the capacity of museum practitioners to bridge native and western science learning in informal education settings.
Sharing The Skies: Navajo Astronomy, A Cross Cultural View.Also available are the CD Stars Over Dine Bikeyah, and the poster Dine (Navajo) Universe and original and giclee paintings of Navajo constellations
Paradox and Transformation is published in a peer reviewed journal, the World Indigenous Nations Higher Education Consortium, Volume 2, 2006, by
Dr. Nancy C. Maryboy, Dr. David Begay and Mr. Lee Nichol.
The site provides links to:
Aboriginal Education Research Centre
Aboriginal Learning Knowledge Centre
The Cosmic Serpent [Online Image]. (n.d.). Retrieved November 17, 2009, from Indigenous Education Institute website.  http://www.indigenouseducation.org/index.html
The Alaska Native Knowledge Network
Web site URL:  http://www.ankn.uaf.edu/index.html
This site is run from the University of Alaska Fairbanks , is a resource fro educators interested in Indigenous Alaskan knowledge and ways of knowing. This is a serious, up to date, culturally sensitive and culturally relevant resource for educators in Alaska working with Indigenous communities. The ASKN site offers a long list of its own publications, both digital and print. These include articles, books, guidelines, DVDs, CD ROMS and posters. The ASKN also publishes a digital newsletter, and a catalogue is available online dating back to 1996. The site offers culturally based curriculum resources organized through a Curriculum Spiral Chart. These resources have been chosen to show how Indigenous knowledge and ways of knowing and Western knowledge systems can be combined in a culturally relevant curriculum.
As an example, Some Curriculum resources are located at: http://www.ankn.uaf.edu/curriculum/resources.html
Some Lesson plans are located at: http://ankn.uaf.edu/curriculum/units/index.html
There is also an up to date calendar of events, and finally a moderated listserv for announcements.
This professional and well-maintained site is a good example of what a teaching university can offer as a resource for educators working in rural communities.
 Indigenous Education
Aboriginal Language Education

Associations, Organisations & Unions

Includes both Aboriginal and other groups interested in developing Aboriginal education and opportunities.

Commonwealth

Includes educational and other supportive processes.
Resources available:
Australian Institute of Aboriginal …
[And Torres Strait Islander Studies]
Dare to Lead
'Dare to Lead is a Commonwealth funded national project with a focus on improving educational outcomes for Indigenous students.' Access information, resources, professional development, research, professional readings, school initiatives and much more.
Publications
Includes Bibliographies, Books, Journals, …
A Model …
[Of More Culturally Inclusive and Educationally Effective Schools]
Downloadable document.
Links to other sites:
Usefulness for research on Indigenous knowledge, media, and community reality: 
This site offers articles and general information on aboriginal education.
Australian Journal of Indigenous Education, The
'Is the only journal for educators devoted specifically to issues of practice, pedagogy and policy in Indigenous education in Australia. The journal has an international audience and is highly valued by its readers as a reliable source of information on Indigenous education issues.'
A teaching resource section offers strategies for Aboriginal education:
Address: