Mechanical Engineering 2022…or maybe 2023 (2024?)
General Option
A little bit about me…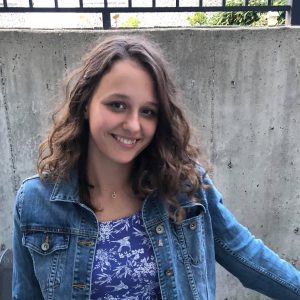 I'm a British/South African international student in year 3.5 of Mechanical Engineering (General Stream) while minoring in entrepreneurship. Outside of Mech, I enjoy building things, cooking, video games and guitar.
I wish I had known before I came…
To remember to stop and breathe every once in a while! UBC Engineering can be a [very worthwhile] grind from day 1. I wish I had realized sooner that sometimes it is more productive to take a break than to work poorly rested.
I chose mechanical engineering because…
I've always wanted to be an inventor. My inspirations include Phineas and Ferb, Dr Doofenshmirtz, and Lewis from Meet the Robinsons. I like physics, and I also love building things, so Mech always felt like a natural fit.
This program at UBC stood out to me because of how hands-on the learning experience is, and how many opportunities there are to gain practical experience, e.g. co-op, design teams, research.
Mechanical engineering at UBC in one word…
A challenge!
What I like best about my program…
The projects, the camaraderie, and the machine shop, to name a few. With so much going on all the time, it's hard to get bored with the program.
I love how dynamic and cohesive the program is, the course content is all designed to complement other courses, especially in mech 2. It never feels like I'm just learning something random, the profs do a great job showing us how everything links together, the real-world importance of what we're learning.
Outside of the classroom, I am involved with…
In the past, I've been involved with UBC Rocket and UBC UAS, but this year I'll be taking time to develop my manufacturing skills. I'll be taking welding classes, planning some 3D printing projects, and building some furniture, which I am looking forward to!
Favourite moment/memory so far…
All the late-night shenanigans trying to get our projects to work.
Articles
5 Unconventional Tips to Help You Master Online School in 2021