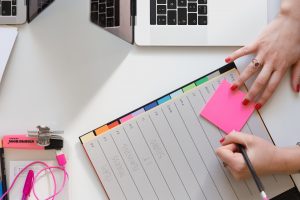 When you begin your degree at this university or any university, like any first-year student, you walk in with a solid plan on how your academic development is going to go for the next four years. You will start first year strong achieve amazing grades in first year, get into your preferred program, then another three years of pure academic dedication and then walk out of this university with a smile on your face and a graduation photo on your dad's desk of you in your graduation gown. A lot of us start our university careers with these thoughts in our heads. But ask anyone and they will all tell you the same thing: things did not go according to plan. And for the majority of them, things took a turn for the better!
Of course, the very first thing that will change your degree plans is when you receive your offers into the various engineering programs. For some students it goes exactly like planned, they get their first choice and for other students, they get put into a program they were not that excited to get into. It happens to a fair number of students, many of my friends too.
Then the second change in your four-year academic plan comes. Co-ops. Being an international student, I wasn't aware this was something that we could do in the middle of our degrees. Work with amazing companies across Canada, gain invaluable experience, and graduate with a good understanding of engineering principles. However, it adds a year to your degree and requires you to move some courses here and there which the faculty and co-op offices help to navigate very well.
And to be honest, if you are passing all your courses, those are the only two major 2 changes you have to account for unless a major unprecedented global pandemic that will collapse the economy takes over the world.
COVID-19 was the wild card that graduates of 2020, 2021, and 2022 could not have planned for at all. Even the Canadian government couldn't see this one coming, so you can't expect a student running on caffeine and pizza to predict it either. I was caught in this pandemic towards the almost beginning of my final year at university.
My initial plans were to start working for a company in May 2021 which I had built a profile in through my coops. But as the pandemic unfolded, that sector went under, and people started getting fired, and hiring freezes started. A future in that sector no longer looked promising. And then within three hours, I changed my entire plan for the next two years. I decided to extend my co-op with the company I was working for that summer till December and do another eight-month co-op in a different sector the following year and finish off my degree in May 2022.
My reasoning? The industry I was working in was Oil and Gas and was all set to work full time in that sector. Once hiring freezes began, a PEng at the company advised me to not bank on the full-time opportunity anymore. He also advised me to look if I could push my degree out by another year to make sure I graduate in a better market. Because May 2021 was not a hot time for recent graduates. The market was still struggling to recover. So I decided that during that extra gap I would take, I had the prime opportunity to diversify my portfolio a bit more. So I decided to do an eight-month term in the renewable energy sector. And then in September 2021, we started in-person classes again.
What I wanted to get across from this post is this. When you start university, its good to have a plan for the next four to six years. It will help guide a lot of your decisions. But also make sure you keep the flexibility to alter those plans as situations change, opportunities arise, economies fall. Because we live in a world that changes literally every day and for an engineer of today, you need to learn to adapt to it.