by Dr. Norman Stanfield ~ December 22nd, 2012. Filed under:
Local Music Studies
,
Pop Music Studies
.
One of my musical interests at Christmas time is the performance of Christmas music played and sung by musicians in the great urban outdoors. My role model is the Salvation Army's brass band culture. I have more than a passing academic curiosity because I have been a cornet player in a British-style Brass Band for the last 10 years.
Back in the day, Christmas time was (and is) a major time for fund-raising. (This is true of some non-Salvation Army community brass bands in England today.) We all are aware of the Salvation Army's excellent kettle drive, where volunteers shake jingle bells to draw attention to the hanging globe beside them.  What is far less known is that some 50 years ago, those kettles were the centrepiece of a small music ensemble of 8 or so brass band players from the Salvation Army.
The ensembles, comprised of the members of the full band divided into groups, would appear on the evening streets of cities and towns around the world. In England, they are still a common sight.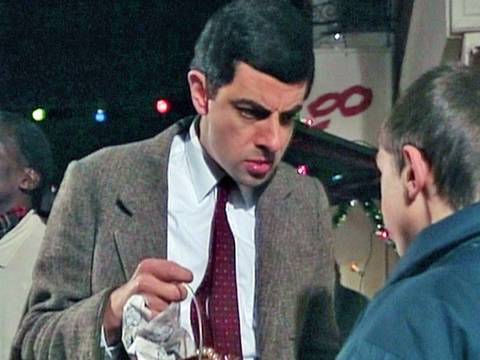 In Vancouver, they travelled through the streets of the wealthy neighbourhoods (Kerrisdale, Shaughnessy, etc.) under street lamps (to throw light on the music clipped to their lyres)  and occasionally umbrellas, playing for 15 minutes to half an hour before moving on to the next lamp-post. During their performance, faces would be pressed against windows, then children assigned the duty of rushing out to the players with money in hand, thanks to the cooperation of parents. It was hard work for the Salvation Army players, working in difficult weather conditions with embouchures that had to be made of steel, but their reward was the knowledge that their crucial, life-saving and life-affirming social programs would continue unabated.
Christmas Street Music
Mikhail Bakhtin's principles of Misrule– once a year, those below rule those above, street music- theatre, and busking – once operated during high days like Christmas .  Misrule theory, aka transgression, is also one of the features of my World Music course when I introduce students to English morris dance, wassail songs, and May Day carols. It no longer functions in modern-day Christmas but it once was the central engine in "the old days". Misrule events were not necessarily rowdy affairs, and they were certainly not anarchic, thanks to the administration of the Lord of Misrule.  The Salvation Army Christmas ensembles fit the description fairly accurately, if somewhat demurely.
When I occasionally see a volunteer choir or brass ensemble on the streets or in a mall, I see most of the elements of Misrule at play, except for one crucial detail that even threatens to negate the rest. They do not busk.
The ensembles make an appearance in an outdoor market or a commercial street busy with shoppers, playing or singing music as if they were live muzak. The general public is delighted yet mystified. "Why are they here?" Speculation then muddies the experience. Hirelings of the market or mall? An odd sense of self-worth? An embarrassing public display? Christmas or Kitschmas?
If the same group is busking, the reason for their music and their presence becomes obvious, regardless of ability or repertoire.  The listeners enter into a social contract that is transparent and mutually satisfying. In addition, they receive instant feedback of their worth in the form of a "payment" that resembles a reward and expression of gratitude.
Last year, I had one odd experience with a roving Christmas choir. A rag-tag ensemble of amateur singers accompanied by a single guitarist appeared at our doorstep, sang one song in broken English, then asked for a donation and inquired if we wanted to hear the Christian message. Although I admit to being somewhat annoyed at the interruption (note that the Salvation Army Christmas ensembles call out to patrons with their music, not personally bang on doors, and they do not proselytize) I have to grudgingly admit that the event complied with my Misrule imaginings. I asked myself if this how some householders felt when the mummers arrived to crash around in their house with their play and kettle.
Readings
The following two books are perfect for culture-vultures. They encapsulate the many aspirations, contradictions and tensions of Christmas time, including Misrule. Professional musicians who find themselves caught up in the whirlwind of the season will find answers to many of the questions that linger in the back of their mind as they dutifully crank out the music so craved by the public.
Unwrapping Christmas, edited by Daniel Miller (OUP, 1993)
(Amazon) In an age of secularization and the decline of ritual, Christmas has emerged as the most promising candidate for the first global festival, celebrated not only in the Christian West, but in many countries with either a minority or no Christian population. How is it that Christmas is not merely surviving, but actually gaining in importance? This book provides the first comparative study of the Christmas phenomenon, based on direct observation of how the festival is actually celebrated in diverse social contexts. It begins with some general theories of Christmas, including the first full English translation of "Father Christmas Executed" by Claude Levi-Strauss, and then focuses on two controversial issues. First, the relationship between Christmas and materialism is examined and interpreted in the United States, Japan, and Trinidad. The second theme is the debate over the place of the family in Christmas celebrations; this section ranges from discussion of quarrels and tensions sparked off by the festival to a study of a deliberately anti- (or non-) nuclear family Christmas, and examines evidence from Sweden, Britain, and the Inupiat of Alaska. Christmas is rapidly becoming the focus for a constellation of activities such as gift-giving, the marking of the seasons, and the celebration of extended family networks which otherwise would have seemed to be in sharp decline. This collection represents a fascinating and significant contribution to understanding how and why Christmas has developed into the global festival celebrated today.
Christmas, Ideology and Popular Culture, edited by Sheila Whiteley (Edinburgh UP, 2008)
(Amazon) How do we understand Christmas? What does it mean? This book is a lively introduction to the study of popular culture through one central case study. It explores the cultural, social and historical contexts of Christmas in the UK, USA and Australia, covering such topics as fiction, film, television, art, newspapers and magazines, war, popular music and carols. Chapters explore the ways in which the production of meaning is mediated by the social and cultural activities surrounding Christmas (watching Christmas films, television, listening or engaging with popular music and carols), its relationship to a set of basic values (the idealised construct of the family), social relationships (community), and the ways in which ideological discourses are used and mobilised, not least in times of conflict, terrorism and war. Packed with examples ranging from Charles Dickens' seminal text, A Christmas Carol, Coca-colonisation and Santa Claus, Victorian cartoons and Christmas cards, to Dr Who, The Office, 'A Fairy Tale of New York', 'Happy Christmas (War is Over)', and such dystopian films as Jingle All the Way and All I Want For Christmas, the case studies offer an incisive account of the ways in which Christmas relates to social change, and how such recent events as 9/11 and the continuing conflict in Iraq focus attention on traditional themes of community and family. Christmas, Ideology and Popular Culture offers students and scholars alike an opportunity to explore the hidden agendas of the world's most popular festival and what it means to the outsider looking in.