by Dr. Norman Stanfield ~ January 11th, 2013. Filed under:
World Music Studies
.
Good news.
The university has scheduled one of my courses for May-June of 2013. Last summer, they chose my Popular Music course (M403J); this year they've opted for my version of the study of World Music (M328C). It is designated with a "C" because it keeps company with the same course taught by the other excellent instructors in the department of ethnomusicology, marked A or B, depending on the teacher. My version contrasts with theirs because of the unique content. Interestingly, because of the differences, students are welcome to enroll in all the various versions of M328. From my vantage, that option is a somewhat intimidating, given that the comparison of teaching styles is inevitable.
So what will be unique in my version of M328 in 2013?
The heart of all my teaching, past and present, is triangulation – the comparison of WAM (Western Art Music), the heart and soul of a School of Music or conservatory, with the sounds, contexts and performance practices of music from different parts of the world. I discussed this personal take in a previous post in this blog, and I review the concept in the first lecture.
The course will begin with an overview of the music of the world. Given that the such a perspective is vast, and in constant danger of degenerating into a Cook's Tour of World Music ("if it's Wednesday, it must be Belgium"), I have chosen to illustrate how music ideas have flowed around the world in the form of cultural diffusion. My examples are from the Black Atlantic and Eurasia from south to west.
This excursion into ancient globalisation will be followed by some in-depth presentations. I'll begin with a topic that has never been more urgent – First Nations music and dance. As the Idlenomore movement gains traction (as of January 2013), Canadian citizens are in need of a greater depth of understanding of First Nations culture as aboriginal people empower themselves. Because this is a music course, the vehicle to achieve this greater depth of understanding is the music that accompanies the intertribal Powwow. Common throughout Canada, the Powwow and its heartbeat, the drum, has deep historical roots but it is also a living, vibrant cultural expression that has adapted and kept pace with modern times.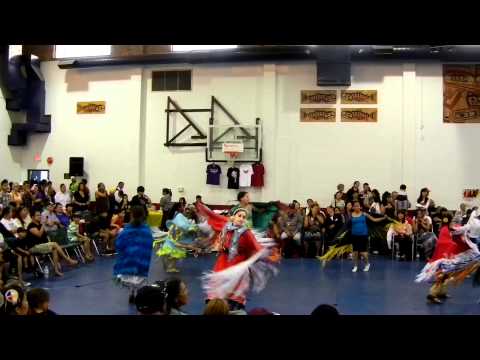 Next will be a foray into Canada's candidate for musical Intangible Cultural Heritage. UNESCO has stimulated a lot of interest in various exotic music and dance productions that are often identified as symbols of specific nationalities. Some examples of ICH are even imperilled, gasping for air as the tsunami of Anglo-american pop culture washes over them. So does Canada have an ICH? According to the Federal government, the answer is "no". When the answer was "yes" in the long ago, it was the fiddle, played by First Nations and successive waves of immigrants from coast to coast to coast.
We will review that perspective, and then show how an up-and-coming contender, the jing-hu, may take its place beside the fiddle as a member of Canada's twenty-first century panorama of multicultural musical symbols.
Following the familiar we will travel to the exotic – Zen Buddhism in the service of music. Zen can make an enormous contribution to make to the life and times of a WAM musician, from its attitude to its quintessential meditation skills. But how? All will be revealed.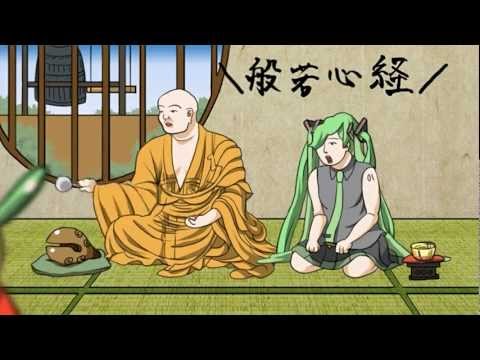 Then, we will jump from the easternmost island nation of Eurasia, Japan, to its westernmost isle – Great Britain and England in particular. Who would have thought that Ol' Blighty was "ethnic"? But surprise, surprise, it has maintained a form of "ethnic dance" that is as intriguing as flamenco or any other ethnochroreography . Called morris dance, it is a variant form of morisco that has been around since the Middle Ages .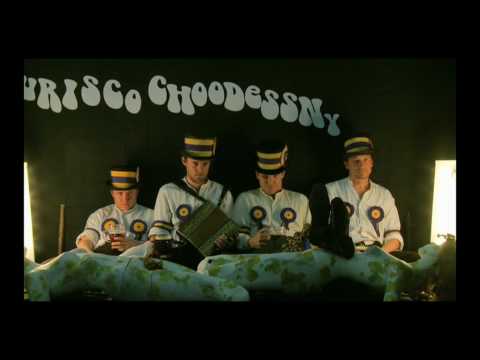 In order to lay the groundwork for a proper understanding of morris dance, students will be introduced to Country Dance. Jane Austin fans are in for a treat.
Being the 21st century, all the lectures will not be just wall-to-wall blah blah. Volunteer students will provide mini (20 minute) presentations that describe their musical passions and guilty pleasures, followed by questions from the class and more revelations. Each week ends with a twitter festival (using Connect) where everybody comments on the content of the preceding week's lectures and presentations. Each individual weekly contribution is worth a precious mark, so it's time well spent. Six weeks; six marks.
Building on the lectures, students will be challenged and immersed in music recognition assessments, reading submissions, online (yes online!) exams and a final assignment to show the results of their 6-week discoveries. If all goes well, certification and 3 precious units will be the final outcome, not to mention a new point of view that will stay with them for the rest of their musical lives.