by Dr. Norman Stanfield ~ April 29th, 2013. Filed under:
Local Music Studies
,
World Music Studies
.
Hooray, hooray
The first of May
Outside s—x
Begins today (anonymous)
On Wednesday I'll be making my yearly trek to Trimble Park in Point Grey to attend the annual May Morning celebrations of the Vancouver Morris Dance Community, staged since 1990. I'll have to get there at 5:30 AM to take in the first event – the ritual, disorganized stroll from the parking lot to the basketball court, the farthest distance from the homes along 9th Avenue who complained decades ago about the "noise". Philistines. Then its one round of morris dance after another, first the men's team (Vancouver Morris Men), then the women's team (Tiddly Cove Morris), witnessed by a small crowd of die-hard enthusiasts, some dressed in vaguely renaissance costume. The sun creeps up over Mount Seymour at about 6:00 AM. Sometimes the morris community marks the occasion with a cheer and a song. Other times they're busy dancing so the sun appears without so much as a "hello".  At one point in the evening, rousing song May Day songs are performed, such as the Padstow May Day song and the Helston May Day song.  When they fire up the Padstow song, one of the members appears in the costume of a Padstow Oss (horse) and prances around under the supervision of a jockey called "all-sorts".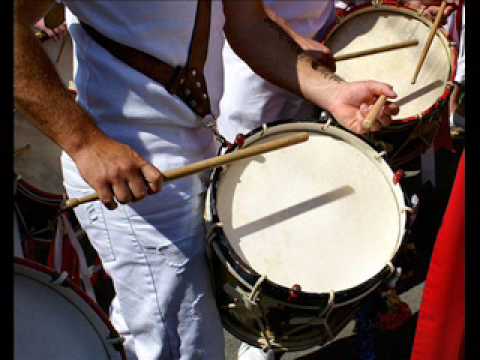 Tiddley Cove has been mandated to elect a May Queen from their midst. She is given only cursory attention; more often than not, she simply participates as a dancer. Over the years various high-profile members of both sides take turns being an announcer.  Much to the credit of both teams, they each have two to five musicians providing live music. That may not appear to be momentous, but almost all ethnic folk dance associations use recorded music, often broadcast from a nearby boom box. I believe that the use of recorded dance accompaniment is near tragic,  but most dance groups shrug the problem off. Apparently they are reluctant to pay for musical services, and yet the musicians of the morris communities around the world happily donate their services. Be that as it may, the dancing and singing wraps up about 6:30 AM, followed by a group breakfast in a local restaurant. Many of the dancers then go off to work, knowing that come 3 PM, they will be desperately fighting the urge to nap right there at their desk.
History
It has been over a decade since I retired from morris dancing, and it's been many more years before that when I stopped producing the Trimble Park May Day events. I joined the morris community in 1986 after being "discovered" at EXPO 86 when I was an artist-in-residence portraying Will Kemp on the "streets" of the exposition playing the pipe-and-tabor, Kemp's favourite instrument. I was unaware that it was also a highly prized musical accompaniment for morris dance. When I was invited to attend the practices, I realized that I would enjoy dancing as much as playing, thus beginning a very long and deeply satisfying association with morris dance in all its guises and seasonal celebrations.
Shortly after joining, I learned that crack-of-dawn May Day was the high point of the morris dance year. Morris teams in North America, Australia, New Zealand, and of course, England,  would join together in the pre-dawn hours of May 1st and "dance up the sun", sometimes with a faithful audience of 100 or so, sometimes only "a man and his dog". Why? It was then that I was introduced to the mythology of the morris dance that centred on the alleged pagan power of fertility that was kept alive by "the old morris dancers" long after they understood why there were going through the motions. It was only the new generation of morris dancers of the third revival (in company with the folk revival) who were a lethal combination of post-hippies and academics that allegedly uncovered the reasons, thanks to careful reading of The Golden Bough. It helped that the Western world was also just waking up to the call of the environmentalists and the back-to-earth movement.
Historicity
Our first foray into a May Morn was organized by one of the stalwarts of the VMM and took place in a park nearby Georgia Street near Stanley Park. Drivers studiously ignored us as they rushed to work. It occurred to me that I could use my concert programming skills to create an "authentic" May Morn event for the next May Day. I choose Trimble Park because it had the requisite hill top ambiance overlooking the city with a clear view of the rising sun. There was a small sense of irony that we were a group of English folk dancers far from England, looking down on British Columbia's English Bay. I arranged for a full agenda, with a procession, Maypole, a May Queen, and May Day songs. I was especially proud of the Maypole that I had arranged to be on site the day before. It was to be the centrepiece of the morning celebrations. I eschewed the fake Maypole dancing with ribbons and skipping round dancers, and elected instead to have "nuts" or knots (i.e., wreaths) of flowers flowing from the top like a flag. The pole itself was carried in a ceremonial manner from the parking lot, accompanied by music and dancers, then hoisted up to the sky in a style reminiscent of the famous statue of the American Soldiers raising the American flag in Iwo Jima.  True to form, the agenda needed to transparent in addition to being well organized.
The morris community was, for some unknown reason, cool on being so "organized", preferring to participate in a casual manner with no agenda whatsoever except the plan to dance. Perhaps more important, some of them felt that I had made the dance subsidiary to the occasion. And they were right. The Morris dance had become just one component of a much larger event – the "theatre" of May Day. Some of the VMM complained that they were morris dancers, not branch members of an English Folklore Society, or worse, the Society for Creative Anachronism or some sort of LARP club. From my point of view, as an ethnomusicologist, I wanted to frame the dance in its cultural context. (The truth of either perspective can only be determined by some earnest ethnography who would interview all parties.)
Even given their reservations, I loved the opportunity to create such a magical time with its deep roots in nature.  I had spent my teenage years climbing and hiking in Banff National Park so my reverence was well placed. But after a few years, the cracks began to appear in my enthusiasm. I suppose it began the morning I was interviewed by the police! I happened to be the last person in the parking lot before setting out for the dance area when a police car casually drove up to me and signalled for me to speak with them. They didn't seem overly concerned, and were probably killing time before the end of their night shift. Nevertheless, they expressed concern about our intentions with the May Queen. I laughed and said it was just a bit of fun, but later I realized they were expressing concern because of the reputation of morris dance as a fertility custom, like other pagan rituals both real and imagined.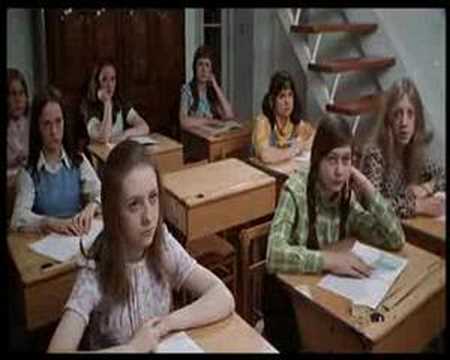 I had never fully realized how absurd that sounded, until I heard their puzzled and worried voices. I explained it away with academic rationalisations, as we had all done in countless explanations of the "meaning" of morris dance, but I suddenly realized how absurd the explanation was. Thoughts of the Merrie England movement and Cargo Cult crept into my morris thinking.
Fall-out
My ethnomusicology training and theorizing kicked in, so I began to investigate the alleged role of morris dance as a vestige of a fertility vestige. It didn't take long to realize that academics who specialized in the study of morris dance scoffed at the theory, claiming it to be an enormous impediment to a proper accounting of morris dance. I found a more compatible explanation in Bakhtin's theories of Misrule which aligned me with the great historians and theorists of the Birmingham Centre for Contemporary Cultural Studies. At one point, I attended a living May Day ceremony in, of all places, New Westminster, a suburb city of Greater Vancouver, now produced by the School district. Like many May Day customs in Canada, the US, and the homeland, England were alive and well, there was absolutely no record of morris dance in their proceedings. This discovery was corroborated over and over again by the academic and historical literature.
Towards the end of my association with the May Morn productions, I became increasingly uncomfortable with the very creature I had created. I even suggested that the event should have no morris dance, just community singing and dancing in the light of May Day celebrations found not originating in the Merrie England, movement but the customs of small rural communities in England.  That went over like a brick balloon. In the end, the controversy became grist for my Ph.D. dissertation – Rough Music, Rough Dance, Rough Play: Morris Dance and Misrule.  And I withdrew from my role as May Morn producer.
Nowadays I feel whimsical when I watch morris teams and May Morn celebrations. I can't shake the horrible feeling that the "hobby" mentality of morris dancers clashes with the serious responsibility of maintaining and transmitting a heritage custom and tradition. Regardless of these feelings, I view the members of the morris community as good friends, all of whom are valued members of society. In the end, the controversy seems to amount to nothing more than a difference of opinion, even though they can't resist pulling out what I call the Fertility Card whenever they explain the basis of morris dance. As recently as last year's May Morn they made the bogus claim when they were filmed and interviewed by a local television news team. Oh well.
Readings
Roy Wagner (1981) The Invention of Culture
David Lowenthal (1985) The Past is a Foreign Country
Christopher Shaw and Malcolm Chase (1989) The Imagined Past: History and Nostalgia
Robert Cantwell (1993) Ethnomimesis: Folklore and the Representation of Culture
Stephen Eddy Snow (1993) Performing the Pilgrims: A Study of Ethnohistorical Role-Playing at Plimoth Plantation (with a foreward by Barbara Kirshenblatt-Gimblett)
Robert Ackerman (2002) The Myth and Ritual School: J.G. Frazer and the Cambridge Ritualists