Happy holidays from Rare Books and Special Collections! A reminder of the holiday hours for Rare Books and Special Collections, the Chung Collection and UBC Archives:
– We are closed on Saturday December 22
– We are open on Monday December 24 until mid-afternoon
– We are closed between December 25 and Jan 1 inclusive
– We are open Jan. 2 – 4, but will not open on Jan. 5. Our normal Saturday hours (12-5) resume on Jan. 12.
Did you know that Rare Books and Special Collections has excellent English literature collections? This naturally includes Charles Dickens, including the first edition of A Christmas Carol: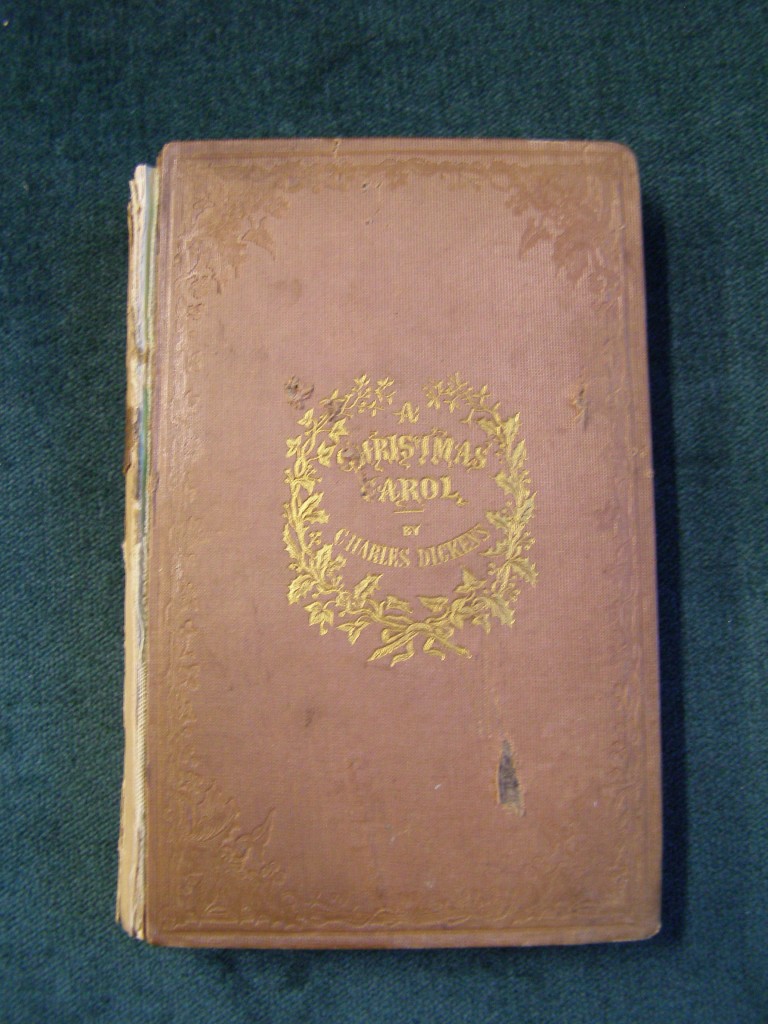 Published  in 1843, our first edition has a very delicate binding- it was clearly well loved before coming to Rare Books for preservation! But it is still very usable and you are welcome to request to see it in our reading room.
The first edition contains the now-famous illustrations by John Leech (although I admit when I imagine A Christmas Carol in my mind, I picture Kermit the Frog as Bob Cratchit and Michael Caine as Scrooge!)
Enjoy the holiday season and we hope to see you here in the reading room in the new year!
Dec 20th, 2012 by sromkey | 1 Comment »