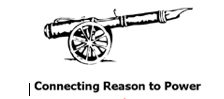 The Rouge Forum News
Working Papers, Critical Analysis, and Grassroots News
Issue #16
Spring 2010
Download the Rouge Forum News #16 here [pdf].
Read the introduction to the new issue of the RF News by editor Adam Renner below.
FROM THE EDITOR: M4, a Thousand More
The only real option open to humanity under these circumstances,
we are convinced,
is to scrap the present failed system and to put a new,
more rational, egalitarian one its place—
one aimed not at the endless pursuit of monetary wealth,
but at the satisfaction of genuine human needs.
(John Bellamy Foster and Hannah Holleman, The Monthly Review, May, 2010)
The Rouge Forum Conference is coming: August 2-5 at George Williams College in Williams Bay, WI. The theme of this year's conference is "Education in the Public Interest." Connecting to Foster and Holleman above, we see the road to a more "rational, egalitarian" system traveling straight through and emanating out from schools.
But, not our current schools, of course. We seek a transformation of status quo schooling. We choose to join those who are already struggling to bring a different form to bear.
Much of Issue 16 of the Rouge Forum News takes us back to the basics, again. We think about where the Rouge Forum came from, why it was named as it was, and where we're going from here. This year's conference will focus quite a bit on that road ahead. It's not too late to join us: www.rougeforumconference.org.
August seems a long way off, though. I write on a dreary Saturday morning in May, laptop illuminated by a small desk lamp. Not much light penetrates the front picture window of our 110 year old shotgun house in the Highlands neighborhood of Louisville, KY. The dogs'—Mango and Kingston—snoring interrupts what is otherwise a fairly quiet morning save for a light drizzle saturating the green fullness of our magnolia tree.
It's May 1, May Day, a day to remember workers worldwide—the struggle to uphold the dignity of workers. It's also the first Saturday in May, so it is also the (136th) running of the Kentucky Derby, taking place just a few miles from where I type. One event is a showcase in excess; the other is a reverent remembrance of international solidarity.
The paradox is symbolic of much of what we glean from our world today, teetering on the edge of forever. If we care to notice, the evidence of dehumanization is overwhelming. Let me point to one issue: race, in particular, before ticking off a couple other examples. Then, let's get a sense of the resistance that is building, both here and abroad. The assault on our humanity is reaching a crescendo; perhaps a dissonant resistance is rising to challenge it.
Like most of you I note the coalescing forces of the new Jim Crow (which like the previous form of Jim Crow and slavery before it is a similar sort of economic, intellectual, psychological, and/or physical enslavement: "by what new name shall we call this old institution…"), tea party activism (where any sort of rational critique that may be present is overridden by a formidable racist segment), and the new racist immigration legislation in Arizona.
The prison industrial complex, ICE raids, the re-segregation of our schools (the return of Apartheid schooling), racist/classist high stakes testing, the Race to the Trough federal sell-out of public education, as well as veiled (and sometimes not-so-veiled) threats to government officials of color are part and parcel of the strategy to promote inequality by keeping us separated, alienated from one another through artificial forms of difference.
This is an old story. Divide and rule.
We see such divide and rule tactics as well regarding (so-called) health care reform and (supposed) Wall Street reform. We bicker about relatively minor details while we are getting creamed by the owners of the means of production. They have convinced us that in some tepidly reformed version, the current systems of sick care and banking can somehow benefit us. These are capital's systems; therefore, by their nature, they are not set up to benefit us.
Reform, no; stiff regulation, maybe (but probably not); revolution, yes: something more rational, egalitarian, democratic.
The struggle is, of course, never one-sided. Resistance happens. And, at times, wins, if temporarily. These moments of creation provide us sustenance for the journey, hope for the long haul. They will reveal a turning point if our analysis remains sharp.
Resistance is building and spilling out into the streets of the US, Thailand, and Greece. A fight for self-determination and protection of their lands is raging in the countrysides of India and Nepal between the Maoists and their supposed 'democratic' governments.
California and Florida are fighting back. Check out analysis here of the March Forth movement: The lessons of March 4: A Marxist Analysis, Crisis and Consciousness; Reflections and Lessons from March 4, A Rouge Forum Broadside, and M4: A thousand more. Oakland teachers went on strike on April 29. And, the Capistrano Unified teachers went on strike. As well, the Fund Education Now network of parents have won, at least temporarily, in their battle against Senate Bill 6 in Florida.
This resistance has been nearly completely non-violent. In southeastern Asia, though, the struggle is decidedly bloody. Fighting what amounts to a resource war, Maoists in India and Nepal have had to choose between death and death. And, it seems they have chosen the more moral death of resistance. While violence is nothing to be celebrated, how shall people respond to structural violence extended through all sorts of ideological apparatuses and to a well-armed state hell bent on land seizures and extracting valuable bauxite from the hills of India?
I would highly encourage our readers to take in Arundhati Roy's latest text, Fieldnotes on Democracy: Listening to grasshoppers, as well as her recent expose' of her time in the Maoist camps of India: Walking with Comrades. Regarding Nepal, check out May First: High noon in Nepal and Nepal report: Revolutionary students shut down 8000 private schools indefinitely.
These may be important topics to discuss at the upcoming Rouge Forum conference.
In the meantime, in this issue of the RF News, we've captured two excellent creative selections to kick things off. Joe Cronin offers an epic poem, Gebeorscipes, and Nancye McCrary talks to us about her recent travels to Istanbul, Turkey. Rich Gibson follows these with further critical examination of the March 4th movement. Jean Gregorek, former Associate Professor of Literature at Antioch College in Yellow Springs, OH, offers an acute analysis of the closing of Antioch College in 2008. I conclude the essays in this 16th issue with the keynote address I gave at Defiance College in Defiance, OH on April 7, 2010: To distill a different democracy. Along with concluding announcements about future issues of the RF News, an editorial from Mia Sosa-Provencio closes this issue.
In Calling All Rebels, Chris Hedges observes,
Those in power have disarmed the liberal class. They do not argue that the current system is just or good, because they cannot, but they have convinced liberals that there is no alternative. But we are not slaves. We have a choice. We can refuse to be either a victim or an executioner. We have the moral capacity to say no, to refuse to cooperate. Any boycott or demonstration, any occupation or sit-in, any strike, any act of obstruction or sabotage, any refusal to pay taxes, any fast, any popular movement and any act of civil disobedience ignites the soul of the rebel and exposes the dead hand of authority. . . .The capacity to exercise moral autonomy, the capacity to refuse to cooperate, offers us the only route left to personal freedom and a life with meaning. Rebellion is its own justification.
In light of this the Rouge Forum continues to deepen its analysis and seeks to hold animated discussions across a broad spectrum in order to decipher what to do next. What shall ignite our soul?
In the 19th century, the central organizing point of society was the farm. In the mid-20th century, the hope of the proletariat rested in the trade unions. Today, as Gibson and the Rouge Forum have suggested, the central organizing point of our de-industrialized, globalized society (and, thus, the centripetal point for spiraling out resistance) is the school.
School workers, students, and parents hold a great deal of power if we focus on schools as our central organizing point. We can (and already are in some sectors–look at California and the March 4 events) build(ing) a multi-racial, multi-class, multi-national coalition of school workers. And, this resistance can work at multiple levels—more reformist agendas of enacting legislation to favor all children, taking charge of curriculum, revamping current teacher education, as well as more revolutionary/rebellious agendas, which include occupations to reclaim our public spaces like schools, building a parallel freedom school structure (akin to 1964 Mississippi), creating our own teacher preparation model, etc.
None of these agendas are unproblematic. Work will jerk forward unevenly. We will begin and need to begin again. We will need to embolden future generations to continue the work, as we will likely not summit the mountain. But, at some point, some future generation of rebels will. And, they will because our shoulders were there to hoist them just like we have been hoisted.
The way forward must be premised in community and a commitment to a sort of reconnection that the last 30 years (at least) have militated against. We need reasoned discussions informed by a multiplicity of voices who have a deep understanding of history (or who are at least committed to continually seeking out such a deeper understanding). Disagreement can be a hallmark of this newly distilled democracy, provided our solidaristic passion for a more equitable distribution of resources and condition is foundational. Personally, I could be comforted by an unknown process as long as our directional compass points toward a more material justice for all that lives and breathes.
March 4, a thousand more.
Adam Renner, Louisville, KY