Rouge Forum Update: Censored News From NEA and AFT Assemblies
Report from NEA Rep Assembly: The Education Agenda is a War Agenda
NEA RA Photos (All banned on the Rethinking Schools and other Liberal listserves).
The NEA 2010 Rep Assembly: The Longer Version
George Schmidt on the Totalitarian Welcome to Bill Gates at AFT Convention
Bill Gates Speaks to AFT while Some Walkout and Most Cheer the Convicted Monopolist: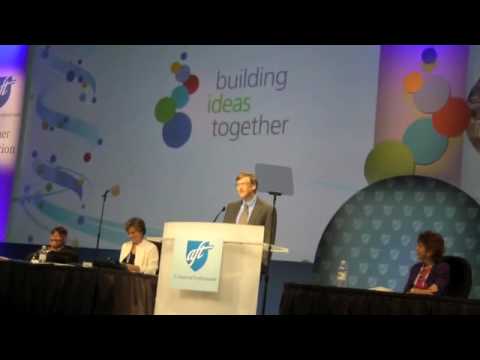 Ohanian on Broad Foundation Impact on Schools and the Demagogue, Obama
1/3 of Detroit Principals are New Hires: More than a third of Detroit Public Schools will have new principals when school begins in September after a wave of retirements and reassignments.
Touchy-Feely DPS Boss Arraigned: Former Detroit School Board President Otis Mathis III stood mute Tuesday at his 36th District Court arraignment on charges of misconduct in office and obscene conduct.
Who's Running For Detroit School Board? Nobody: Nobody wants to run for two available seats on the Detroit Public Schools board. The deadline to get on the Aug. 3 primary ballot passed May 11 without anyone filing, meaning only a write-in candidate can be elected this fall.
Detroit Boss Bobb Already Reneges on Vile DFT Contract: In his outline for the 2010-11 budget, Emergency Financial Manager Robert Bobb stated that he will raise class size for grades 4-12 beyond the negotiated limits in the Collective Bargaining Agreement between the School District and the DFT. The EFM has stated that the contract allows for teachers to receive compensation for oversized classes.
Detroit Snooze Editorializes vs Tenure and Seniority: " Spurred by a growing body of research that shows teacher quality is the No. 1 in-school predictor of student achievement, states and cities from New York City to Colorado are moving to ensure school districts consider other factors — such as performance and attendance — when staffing the nation's classrooms, despite enormous political hurdles and risks.
Another Look at the AFT Convention (alt site)