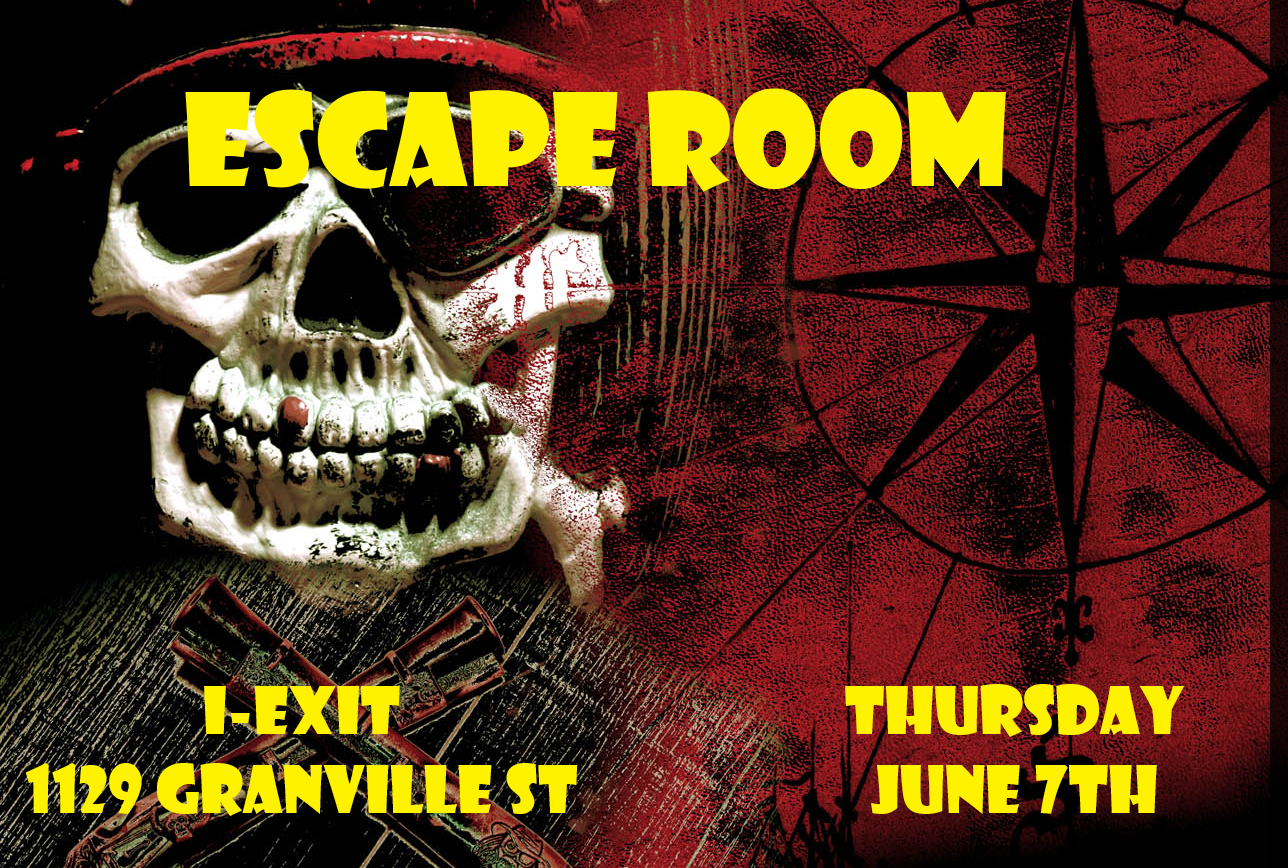 Locked in a room – What would YOU do?
Join us for a real life escape game on Thursday, June 7th 18:40 pm-19:40 at i-Exit Vancouver. We will divide into two groups of 4 players, each group will be assigned to a them which will either be Party and the studio or Pirates on the rocks.  We will have ~1h to complete the escape room, after which, we could grab a drink.
Note that space is limited to 8 participants in this event 
Cost: $6.5 per person. Please note that payment is required to secure your place. Unfortunately, due to space limitations, refunds will not be possible.
RSVP by Monday, June 4th . Places will be allocated on a first come first serve basis.
Be on time, otherwise it will be deducted from our gaming time!
Please contact Ido, if you have any questions.