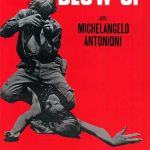 Thanks to everyone who took part in last week's discussion with Diego Sztulwark. People have commented to me that it was one of the best sessions we have had to date, and most of the credit for that goes to Ana Vivaldi, for putting together an excellent and very coherent series of readings and conversations in preparation for Diego's visit. Once again, moreover, I am struck by the continuities in the topics and questions across the last several months, at the very least from Alberto Moreiras's visit to the present.
Meanwhile, as always, Ricardo has put up some ungodly thoughts on our blog: Notas a La ofensiva sensible: neoliberalismo, populismo y el reverso de lo político de Diego Sztulwark (2).
And once again, I want to remind everyone that you are all invited to contribute short texts (c. 500 words) to the blog, whether about our readings and discussions, or on any other topic that you want to share with us. Please do avail yourselves of this opportunity.
We now move to a new cycle or series of readings, which will lead up to a visit from the Venezuelan photographer, Nelson Garrido. This cycle is organized by María Julieta Cordero. This is a series that will deal with photography and the representation of violence, among other issues.
We begin, as is becoming a bit of a habit, with some film and literature.
Michelangelo Antonioni, Blow-Up (1966). More information about the film here. And you can download a (high-definition) copy here.
Julio Cortázar, "Las babas del diablo" (from Las armas secretas, 1959). This is the story on which Antonioni's film is (rather loosely) based, and it can be found here.
These are both "classics," but introduce us to some of the themes we will be tackling over the next few weeks.
We will meet on Wednesday, August 5, from 4pm Pacific. If you only have time to read the story (or only have time to watch the film), that is of course fine.
All this will take place on Zoom, of course. Because it's 2020.
As always, however, feel free to join us later in the evening (from around 5:30pm onwards), without any expectation of having read the text or seen the movie, and drink in hand if you so wish, for a more social check in.
Also as always, please do feel free to invite others (whether they are in Vancouver or not) to join us. Virtual Koerner's is fully in Phase Four of lockdown, and we are delighted to see our "bubble" continuing to expand. If anyone wants to be added to the list, they can be in touch with me.
And again, we very much welcome and invite suggestions of texts, speakers, discussion topics, and so on. We especially welcome a) texts written by VK participants (short texts can be posted to our blog), and b) suggestions for linked "cycles" of sessions that might, like María Julieta's current cycle, include different kinds of texts on a common theme.
You will hear information about subsequent meetings very shortly.
We look forward to seeing you this week.
Take care, stay alert, don't panic, wear a mask, be kind, keep calm, and carry on