The Motive.io software used to create this version was discontinued in 2020. Please go to our new AR version here: https://blogs.ubc.ca/alpineplants/augmented-field-trips/pacific-spirit-echoes-ar-tour-companion-website/
Archived Content Below:
An augmented-reality app for ecosystem science in Pacific Spirit Park

INSTRUCTIONS FOR USING THE APP
Have you ever wondered why Pacific Spirit Park looks the way it does?
The Forest Explore AR app turns your smartphone into a learning and discovery tool, useful to both students and the public alike.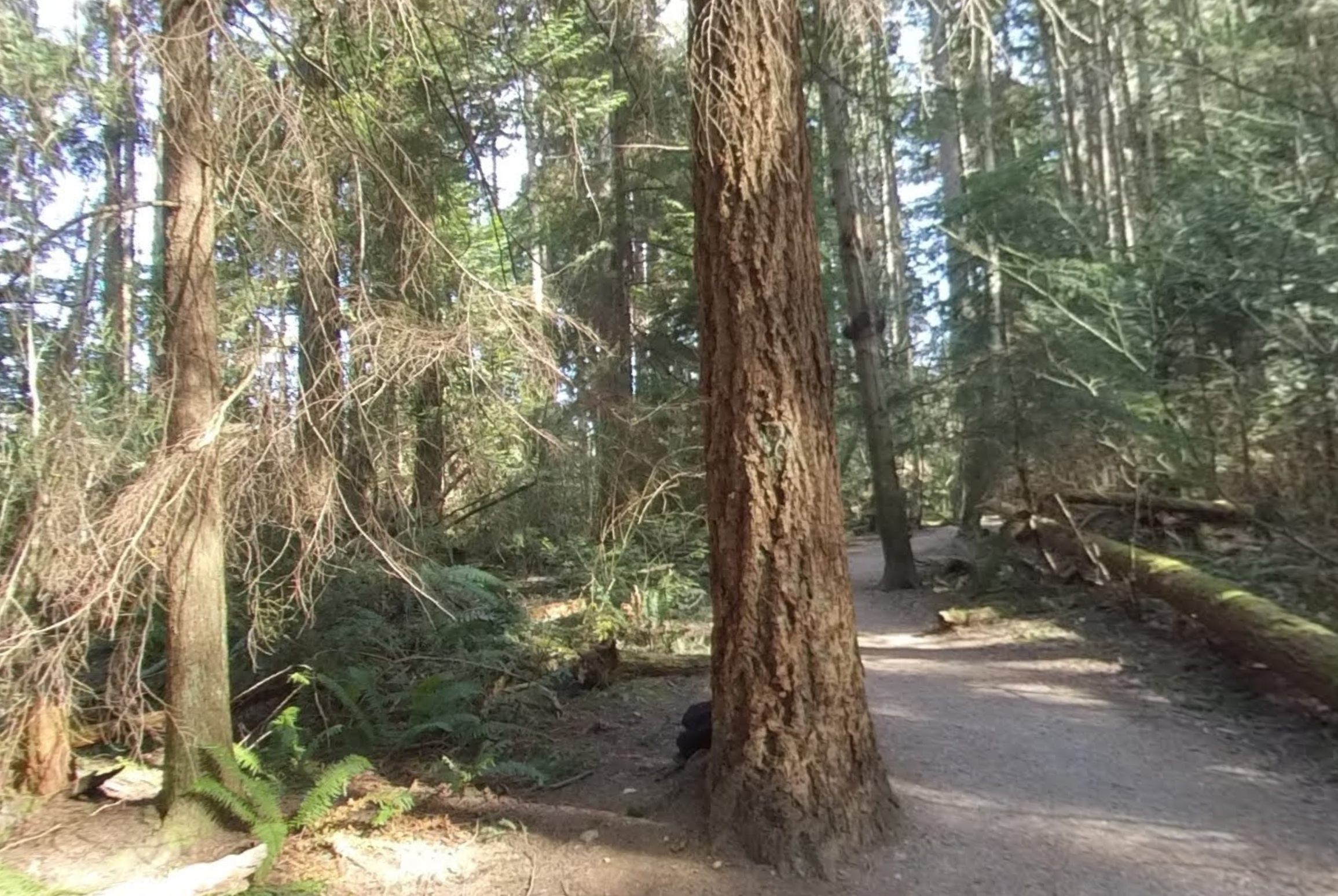 Walk along the trails as you learn how disturbance alters the forest, how scientists determine the age of trees, what an invasive species is and how to identify native tree species.
Audiovisuals and interactive questions help maximize your Pacific Spirit Park Experience.
Download the Explore AR App from the App Store (for iPhone) or Google Play (for Android), and then follow the Instructions to get started with our Forest Explore AR tour.
---
Land acknowledgement: We respectfully acknowledge that this tour takes place on the traditional, ancestral and unceded territory of the xʷməθkʷəy̓əm (Musqueam) people, in a place that they call ʔəlqsən.We are grateful for the chance to study and enjoy this ecosystem, which they have sustained for millennia, and continue to do so.
Team: Nina Hewitt (Project lead); Brian Wilson (co-investigator), Curriculum Manager, Vantage College; Emerging Media Lab Staff Liaison; Kelly Hurley (Undergraduate Project Assistant), BSc. LFS.

Acknowledgements: We thank Siobhán McPhee for pointing us toward AR tools for learning; Samantha Peng, EML Student Assistant, for consulting on the pilot version of the App; Kevin Pierce for sharing his TA experience in a recorded video; the many other GEOB 102 TA's (Our Changing Environment: Climates and Ecosystems) who have run this trip in person each term, and shared their knowledge with students and the teaching team. This trip is based on a TA-led field trip created several years ago for GEOB 102 by Dr. Greg Henry. We gratefully acknowledge the financial support for this project provided by UBC Vancouver students via the Teaching and Learning Enhancement (TLEF) project "Immersive Tools for Field-Based Geoscience Education in Large Undergraduate Courses: Pacific Spirit Forest Augmented Reality field trip and Alpine Ecosystem Virtual Reality tours" and a UBC Work Learn grant (to NH).
Forest Explore AR by Hewitt, N., Hurley, K. and Wilson, B. (2019) is licensed under a Creative Commons Attribution-NonCommercial-NoDerivatives 4.0 International License.