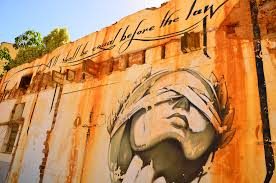 South African actor Gys de Villiers ("Mandela: A Long Walk to Freedom") has kindly accepted to provide his feedback on my novel The Afrikaner, a story of hate, love, guilt and scientific obsession inspired by the five years (1996-2000) I spent in newly post-apartheid South Africa as an international reporter for the Italian press.
I am grateful for his comments, which support my understanding of how creative writers should go about their craft when dealing with other cultural landscapes and the multifarious workings of human nature – that is, with great humbleness, the utmost respect, an open mind, and an unquenchable curiosity. These elements are at the basis of any attempt at cultural permeation, interpretation, and understanding.
You can read Gys de Villier's full feedback on The Afrikaner here:
"I really enjoyed your story. It was quite moving and I felt intrigued to continue reading till the end.
It is uncanny how you as a foreigner could pinpoint so accurately my own well-guarded emotions about being an Afrikaner.
There were times when I was very surprised at your insight into my psyche as an Afrikaner. I wanted to shout out, no you can't share that with the world; like the complex military situation during conscription, also the lingering suspicion, resentment and racism that is still part of South Africa.
I like the exploration of Zoe into her maternal line, trying to understand and break free from the supposed curse.  I also felt her deep love and loss of Dario [her lover].
I enjoyed Zoe's interactions with the Khoisan Koma [the shaman] and wanted more of that.
I thought Sam was a very recognizable character that I might have known in SA.
I also loved Zoe's relationship with Georgina, the old housekeeper which is all too familiar and which forms the base of stability in many a South African household.
The determination with which Zoe tackles her archaeological digs reminds me of all the strong Afrikaner women I know and have known including my mother and sisters.
The story was quite moving and I felt intrigued to continue reading till the end.
Good luck with your film version."
https://www.guernicaeditions.com/title/9781771833578